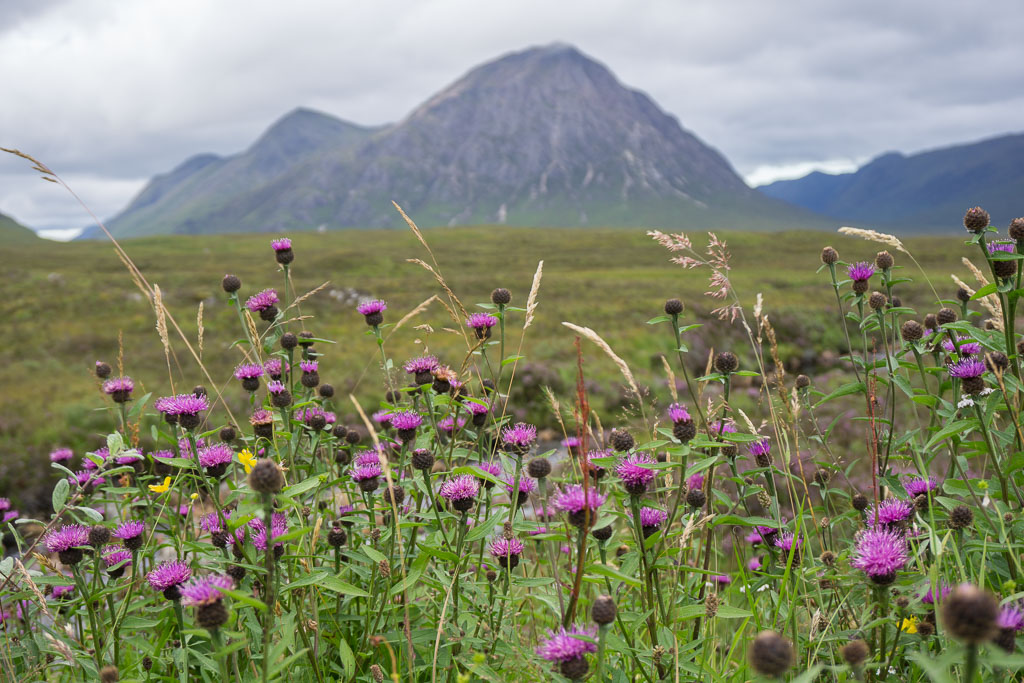 This is the final part of our West Highland Way Adventure – have a look at Part 1 and Part 2 to see what we have been up to before this!
West Highland Way – Day 5
Day 5 was another split day and this was a pretty awesome day on the West Highland Way.
We started the morning hiking the Devil's Staircase which is the highest point on the West Highland Way at 548m. It's a beautiful hike and gave the most amazing views over the valley of Glencoe and up to Buachaille Etive Mor (the most famous mountain of Glencoe.)
If you are in the Glencoe region, would really recommend doing this hike, it was so beautiful up there!
This walk was 15km in total and we finished at Kinlochleven where we got back into our kayaks.
We had to be a bit more wary of the time for this paddle as the tide would effect the water too much if we took too long, so we all were pretty quickly into our kayaks and were off.
This kayak paddle was just stunning. Loch Leven is surrounded on either side by beautiful mountains and their reflections were mirrored perfectly on the lake. It was only 8km and it felt a lot easier than Day 2!
Definitely my favourite day! It was just such spectacular scenery and the most beautiful hike and kayak.
West Highland Way – Day 6
Day 6 was meant to be a final day of kayaking but the wind was too strong for us to get out onto the water so we ended up walking the final stage.
We were quite happy with this, was nice to finish the West Highland Way in the traditional way and it felt very familiar to be walking back into Fort William from Glen Nevis!
It did mean we had to backtrack a little back to Kinlochleven and start the walk from there.
This was a big final walk, about 24km to get us home, a steep hill to start us off and get us up high but then it was a pretty easy walk mainly through the forest and finishing on the Dun Deardail Fort Walk we had done previously.
It was a pretty awesome way to finish our West Highland Way Adventure and really our time in Scotland.
West Highland Way
154kms done!
We had the most amazing time doing the West Highland Way Adventure. It truly was an adventure at times! But it was so much fun and a great way to travel and see some of Scotland's most beautiful countryside.
While I still wouldn't say I am a mountain biker or kayaker, I was a little proud of myself for not falling off or out of either…and even more so for doing it with a broken finger!! This sort of slow travel with a lot of adventures thrown in really appeals to us and we would definitely look at doing something like this again.
We met some fantastic people, had the most incredible guides looking after us and it was the perfect way to finish off our time in Scotland and I must say Scotland really turned the weather on for us, finally!!
We have loved our time in Scotland but now onto our next adventure!
We would love to hear from you, either on our Instagram or by leaving us a comment below!