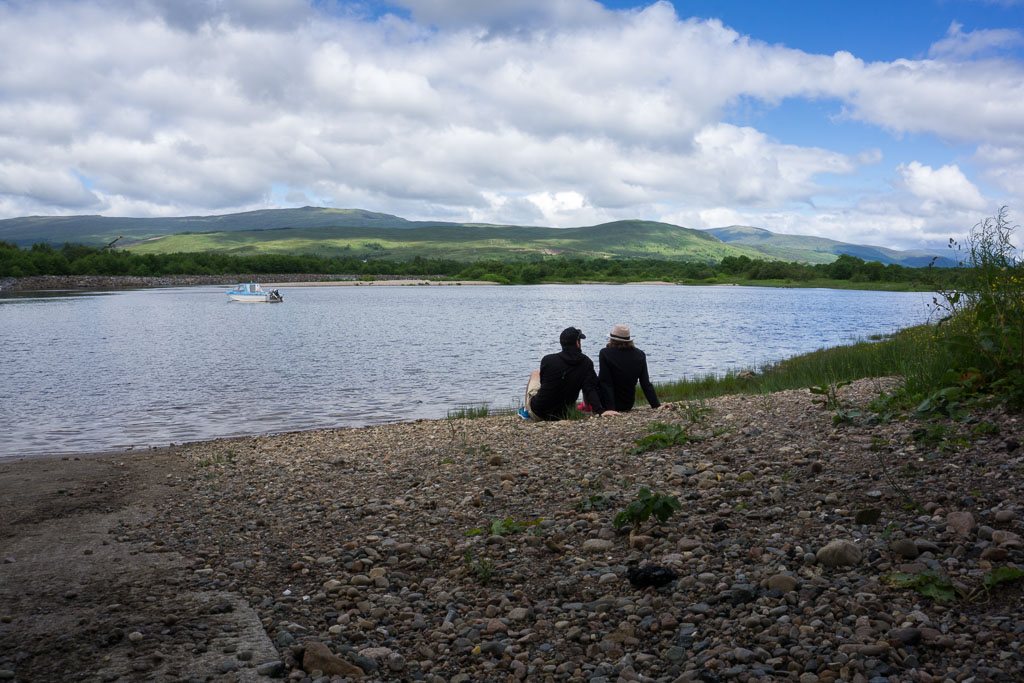 Fort William is our home for the next couple of weeks.
We are volunteering at a hostel just outside of Fort William in exchange for free accommodation, wifi, laundry and kitchen facilities and breakfast until almost the end of August. We weren't really sure what to expect as we set it up before we left Australia – thankfully it's a very cruisey hostel, we basically have an hour (two at the most) of changing the beds, cleaning bathrooms and the kitchen, then we are free to explore.
It is such a beautiful area to be based. We are near the Neptune's Staircase which is an incredible canal of interlocking bridges that release water to enable boats to pass from one river height to another. Scott is fascinated by it, though watching all the boats go through is pretty cool! It takes them an hour and a half to get through the whole system and they come from all over the place!
We are also quite close to Inverlochy Castle, we walk past it most days along the Great Glen Way to get into Fort William. Although Inverlochy Castle is just a ruin now, Queen Victoria once said that she had 'never seen a lovelier or more romantic spot,' and I have to agree, I think the view from the Soldier's Bridge looking over Inverlochy Castle with Ben Nevis behind it, is my favourite view in Scotland.
We also canoed up and down the canal, I was so nervous I would fall in and freeze! This was an extremely peaceful way to see Scotland from another perspective – we are very keen for more canoeing adventures that come in the later part of our time in Scotland!
There are some absolutely stunning walks around here which we have begun to explore. More on these soon but we have stumbled across all sorts of beautiful views.
We really are incredibly lucky to be based here, it's so beautiful and as I keep telling Scott – 'so unbelievably green!'
We would love to hear from you (especially for any tips for Scotland) so leave us a comment below. We are also planning the next stage of our adventures through Central Europe – mainly around Slovenia, Austria, Czech Republic and Hungary, if you have any suggestions, tips, things to do or places we should definitely visit, let us know!
As always for more of our adventures head over to thetwodrifters.au