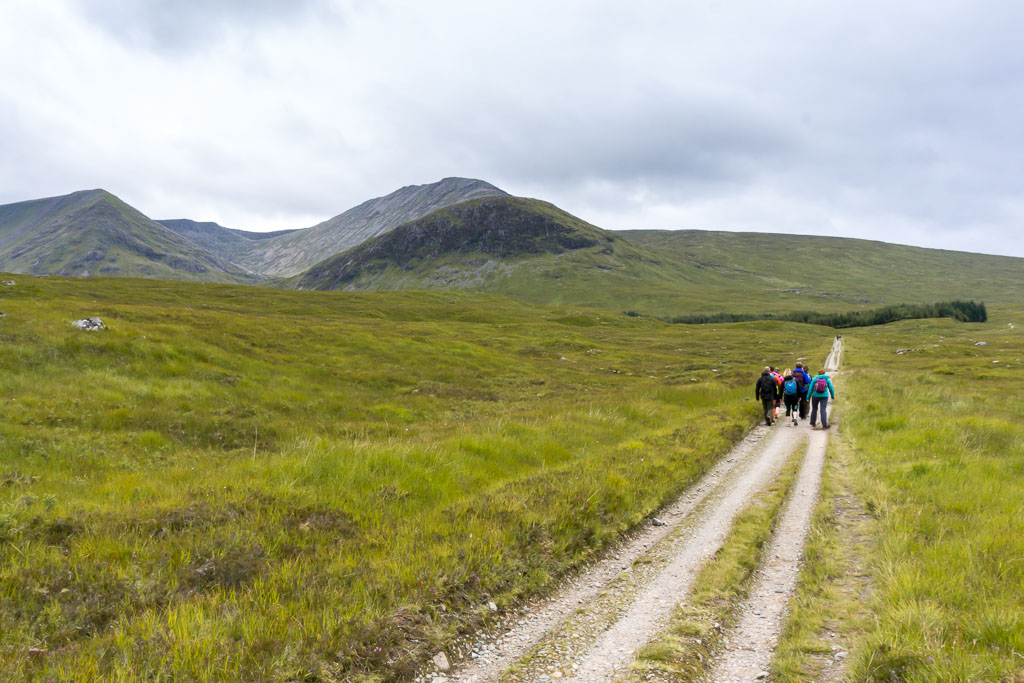 West Highland Way – Day 3
Part 1 of the West Highland Way Adventure had been massive, thankfully Day 3 was a hiking day – finally something I knew I could do!!
We headed from Inveraman to Tyndrum which was a lovely track up and down through a forest. We went past some waterfalls and through fields and farm areas. It was a lovely walk, pretty cruisey day really, which was a nice change!!
It is about 20km in total and it was done at a pretty fast pace, so we arrived pretty early which meant a relaxing afternoon of resting and stretching!
Even better, we had a real bed for the night at a hostel, which was a nice change from sleeping in our tents fighting off the midges!
An entertaining night at the pub challenging locals to pool was a pretty entertaining way to finish our third day.
West Highland Way – Day 4
The West Highland Way Day 4 was back on the mountain bikes! It was a very short ride this morning only 10km from Tyndrum to the Bridge of Orchy.
We didn't have the best start though within about 10 minutes of leaving the hostel, one of the girls had a flat tyre, Scott's gears wouldn't change and my back wheel fell off!! I'm not sure our bikes had appreciated going up and down the mountain the other day either!! A quick bit of repair work and we were back on the road.
It was a very short ride but I enjoyed it a lot, only one spot of really tricky stuff and the rest was a lovely ride through the mountains…and thankfully neither of us fell off.
We had lunch at the Bridge of Orchy and then headed from there on foot through the Rannoch Moors towards Glencoe.
This was a gorgeous walk away from any of the roads so it was incredibly peaceful and really felt like you were walking through the untouched wilderness of Scotland. The enormous mountain of Rannoch surrounded us and it was such an incredible passage way to walk into Glencoe from.
That night we stayed at Glencoe in the cutest little hobbit huts. A pretty awesome place to spend a night on the West Highland Way!
Our final days of our adventure still to come! Have a look at our Instagram for more.