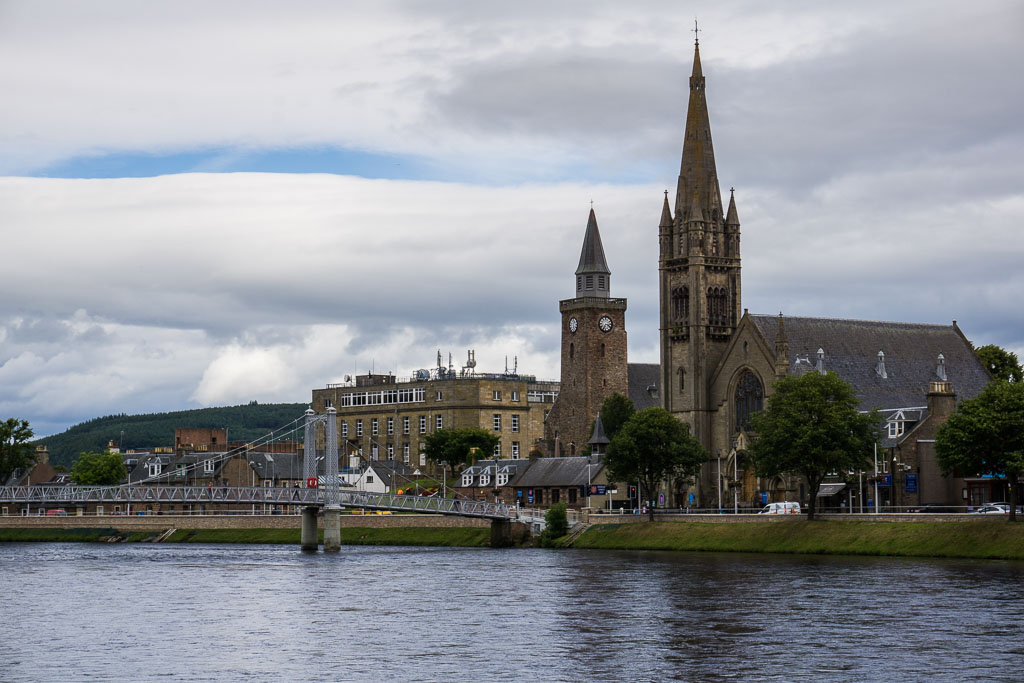 We went to explore Inverness for a day.
It was a bit of a long bus ride to get there (about 2 hours from our base at Fort William) but it was stunning scenery along the way, including views of Loch Ness (no sight of Nessie though!)
Most of our day was spent meandering through the city and Old Town. We had a look through the Victorian markets and a couple of shops before enjoying lunch along the River Ness and admiring the views across the river.
We ventured into Leary's Secondhand Bookshop which was a very cool bookshop in an old Church on the edge of the old town. Piles of books everywhere and a fire to keep the place cosy made it exactly how I imagine all bookshops should be. They also had a huge selection of prints and painting which were all guaranteed to be over 100 years old! Pretty cool! Would recommend a visit if you are in Inverness.
We walked up to the castle, which is quite modern and is still used as their Sheriff's Court and has some lovely views over Inverness.
There are also many old houses, churches and cathedrals along the River Ness, which were pretty cute to admire while we were exploring the walk along the river.
We only had the day to explore so unfortunately we didn't really get to see much of the surrounding area of Loch Ness, however Inverness would be a lovely place to be based in the Scottish Highlands and was great to have a look around for a day.
As always we would love to hear from you so leave us a comment, send us an email or head over to our instagram!