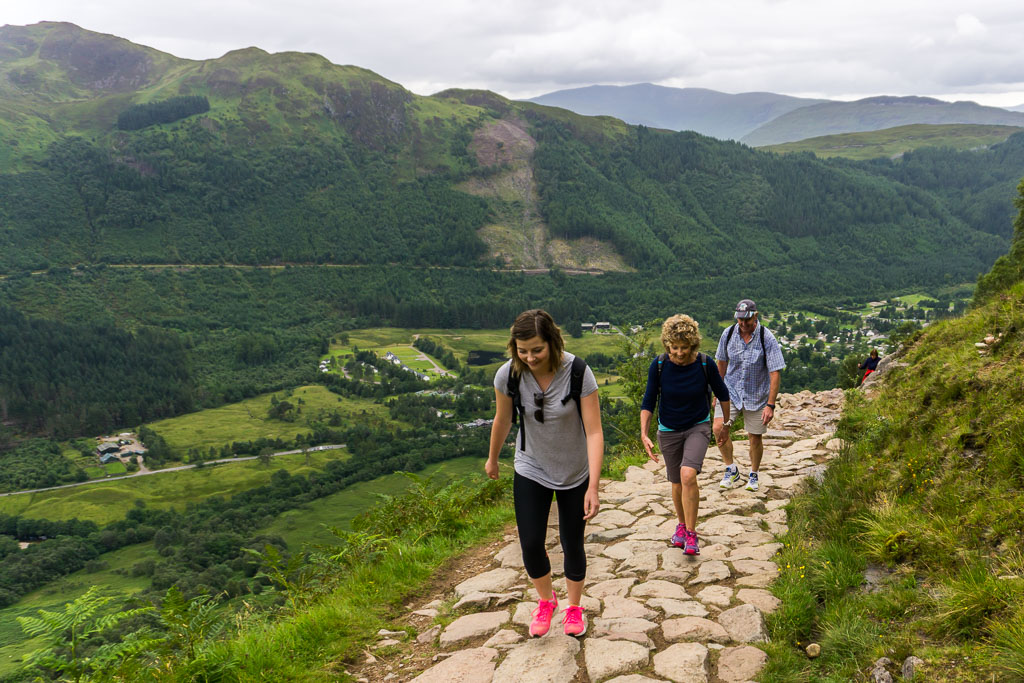 We were pretty excited to have my Mum and Dad visit us here in Fort William during the last part of our stay. It was great catching up on all the news from home, hearing about their travels in Scandinavia and recounting lots of our adventures, as well as watching many boats on the canal go through Neptune's Staircase. We also went exploring some new places with them and visited a few of our favourites.
Here's a bit of what we got up to with them when they came to visit us in Scotland:
The Road to Isles
The Road to Isles heads from Fort William up to Mallaig, which is a harbour town that is a gateway to many of the islands in the highland of Scotland.
We stopped off at Glenfinnan to have a look at the viaduct which starred in the Harry Potter films so I was a little bit excited!
And we found the perfect lunch spot to enjoy the views that Scotland has to offer.
Steall Waterfall
The walk to Steall Waterfall has been one that Scott and I have wanted to do since we got to Fort William but unfortunately there was no public transport there and back, and it was a bit too far for us to walk so we convinced Mum and Dad to come and have a look.
The waterfall itself is pretty gorgeous, (it also featured in Harry Potter!) The walk was very beautiful but there were a few awkward moments of scrambling across rivers with very steep edges which had most of us (definitely Mum and I) a bit worried, especially with this sign at the beginning!
Ben Nevis
We had some pretty amazing weather while Mum and Dad visited Fort William and had done a few of our favourite walks. We had decided to head up halfway to Ben Nevis and have lunch at the lake.
Was a great day of climbing and another amazing spot for a picnic lunch!
Mountain Biking
Scott and Dad headed off for a day of mountain biking through the Cairngorms, while Mum and I had a girls day in town.
Not exactly what they expected but both of them stayed on their bikes!!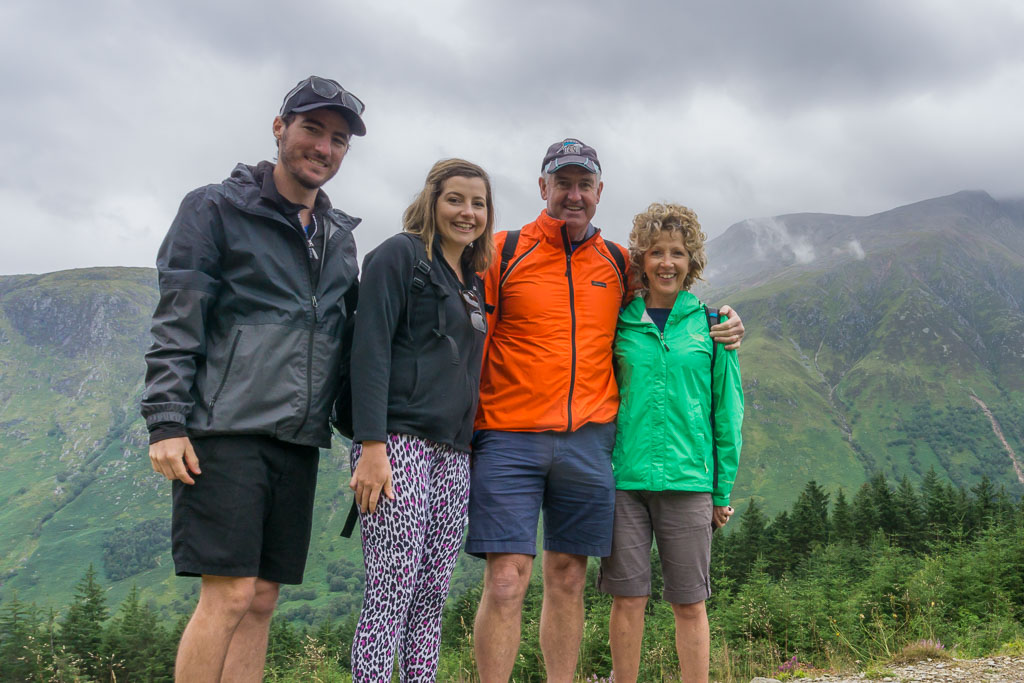 Was great to have Mum and Dad visit and to show them what our life has been like in Fort William over the last couple of months. We head off on our next adventures now so follow us on Instagram to keep up with what we are doing or leave us a comment below.