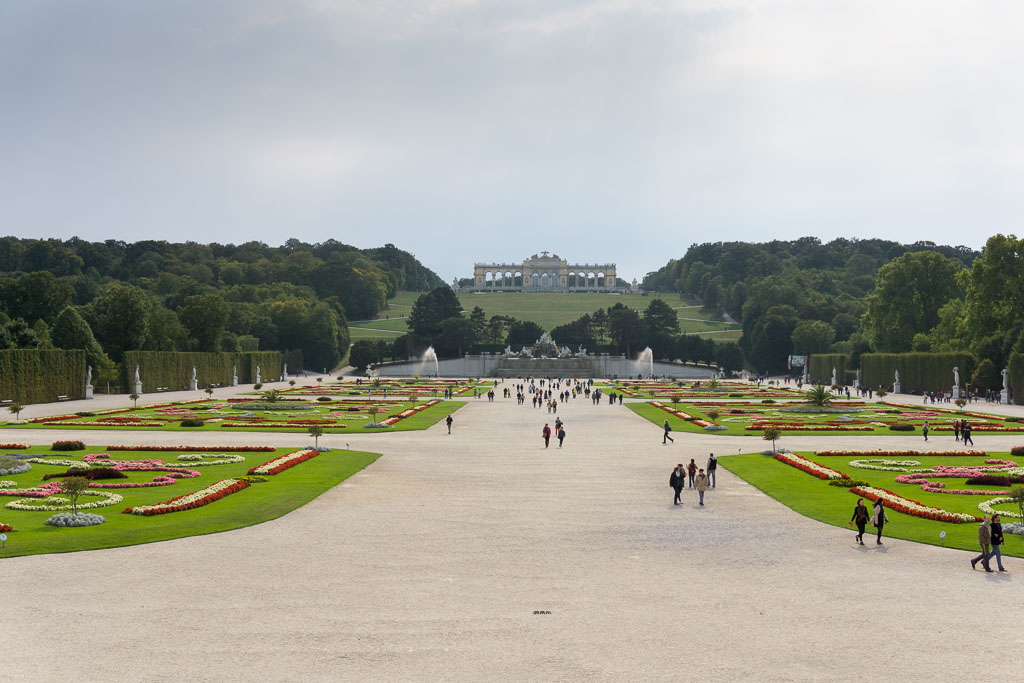 Vienna is possibly the most elegant place we have ever visited. Unfortunately though it was a very quick visit to this gorgeous city.
The home of the Habsburg monarchy, it's an extremely beautiful city that is filled with churches, palaces and all sorts of lovely buildings.
Our friend, Trish joined us while in Vienna, and we had a massive day of wandering throughout the city just admiring the elegant buildings and statues that line the streets. The palace, national library and the cathedral were just incredible!
Vienna also has the most glamorous shopping mall I've seen. It was full of so many tempting shops and people watching was so much fun here – they were all so well dressed!
We also went out to Schönbrunn Palace, which was where the Habsburgs would go for their summer. It was enormous, it's hard to believe it was just the summer palace!
It had the most magnificent gardens that went for miles, lined with trees and filled with gorgeous flowers and fountains – was very pretty!
We went into the maze and labyrinth area which were pretty fun. There were three different mazes made from hedges and trees as well as lots of different games and things to play on. A fun way to spend an afternoon!
It didn't really feel that we got a proper feel for Vienna and its character, as we unfortunately only had one full day there to explore. It was an incredibly beautiful, elegant city though – it just felt like we needed more time (as always!)
Our Instagram will keep you up to date on our daily adventures but we would love to hear from you if you want to leave us a comment below!