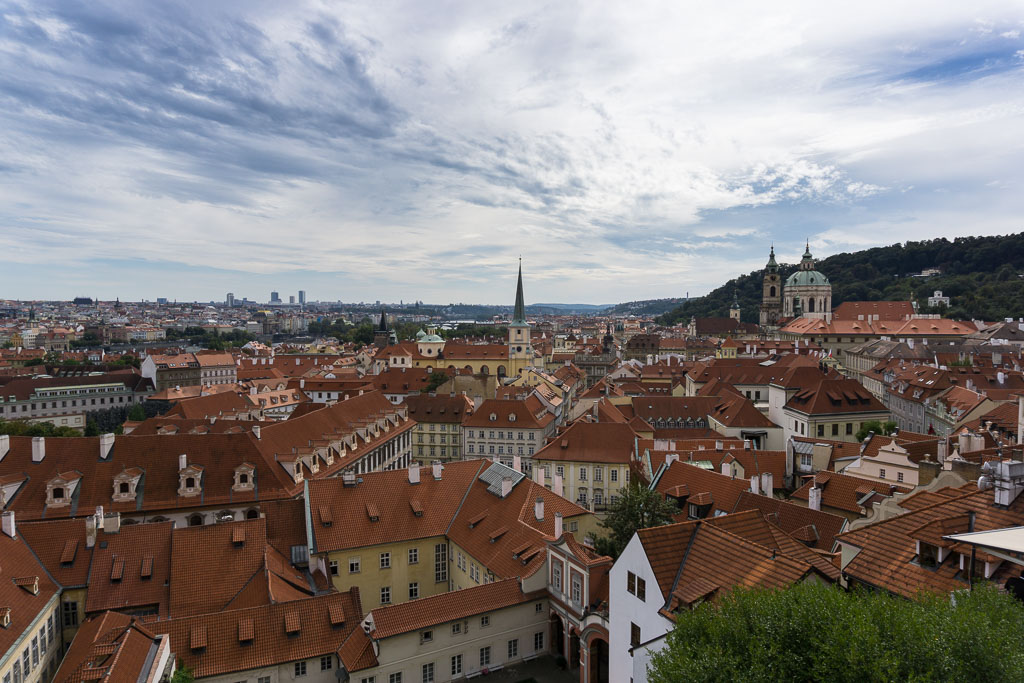 Prague is the most beautiful city. I fell in love with it when we visited!
Unfortunately I was a bit sick while we were there so we didn't get to do as much exploring as we usually do but we still enjoyed wandering.
A city full of charm, it's so beautiful and it's amazing how it has survived throughout history. (Legend says that the city is so beautiful Hitler spared it during WWII.)
Some true highlights of wandering through this city were seeing the Old Town area. Here we admired the Astronomical Clock (or as our guide liked to tell us, the second biggest disappointment in Europe!) and wandered through the beautiful alleyways.
We also really enjoyed the Jewish Quarter which is modelled off Paris and just stunning. We loved walking along these streets looking at everything we couldn't buy in the windows! We also got to see one of the oldest synagogues in Europe, which survived WWII as Hitler was going to turn it into a museum of an 'extinct' race – it's now a Holocaust museum.
Charles Bridge was so much fun for people watching and enjoying the hustle and bustle that comes with Prague, especially with so many tourists. This had the most beautiful views across the river and up to the castle.
The Castle District area was lovely to wander through however there were so many tour groups that we didn't really get to appreciate it fully.
A very cool area just near there though is the John Lennon Wall which is a wall covered with graffiti, it was fun to read all the messages that were left there.
Overall, we really loved Prague and still feel like there is so much more to explore there. So we will just have to add it to our continuously growing list of places to go/return to!
As always our Instagram has more of our daily adventures and we would love to hear from you!