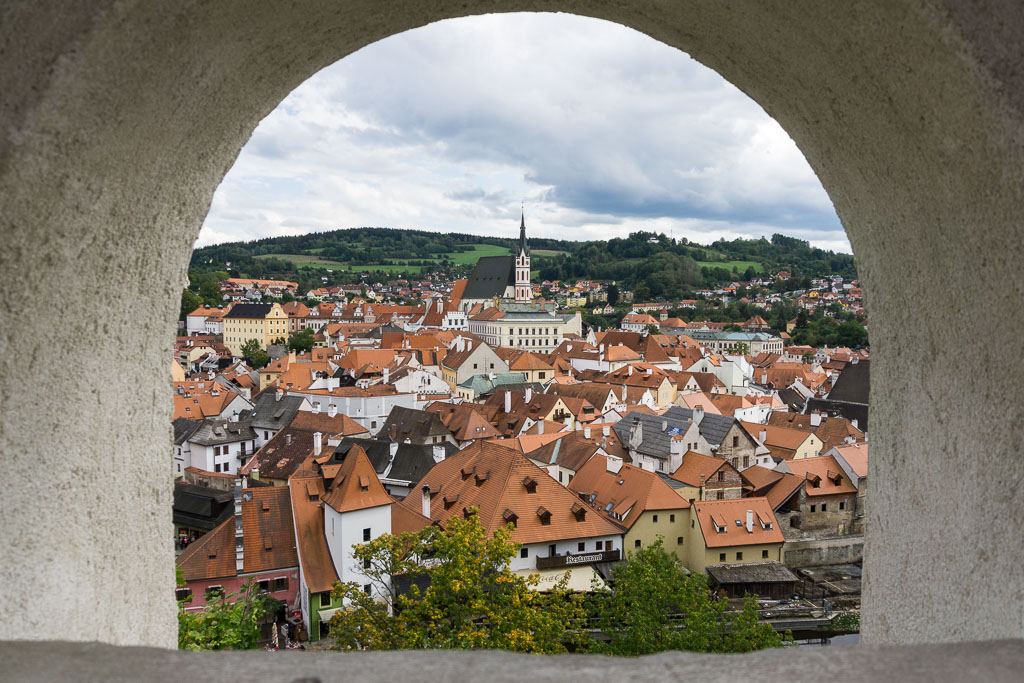 Český Krumlov is an extremely cute town in the Czech Republic.
The entire Old Town is UNESCO World Heritage and it is full of cobblestoned alleyways and colourful houses with the beautiful red top roofs! We unfortunately only really had one full day to explore Český Krumlov which felt extremely short but we really loved it.
They have an enormous castle which is the second largest in Europe (topped only by Prague which it is modelled off) and it's gorgeous. There are 5 different courtyards, so many buildings and the most gorgeous gardens that are an incredibly peaceful place to escape the tour groups! Even better wandering through the castle's courtyards and gardens are free!
We climbed (of course!) to the top of the bell tower, which gives stunning views across Český Krumlov but if you don't feel like climbing there are heaps of other look outs throughout the castle's courtyards which give you some amazing views.
The most incredible thing we found, was that they don't have water in their moat – instead it houses 3 real live bears which have guarded the castle area for the same 400 years (not the same ones obviously!) Pretty cool, even if they were way more interested in sleeping than anything else while we were there!
We really enjoyed just wandering through Český Krumlov and came across so many gorgeous alleyways and different shops and cafes that line the river or are tucked away in corners.
As always, we would love to hear from you, so leave us a comment below, find us on Instagram or send us an email at admin@thetwodrifters.net