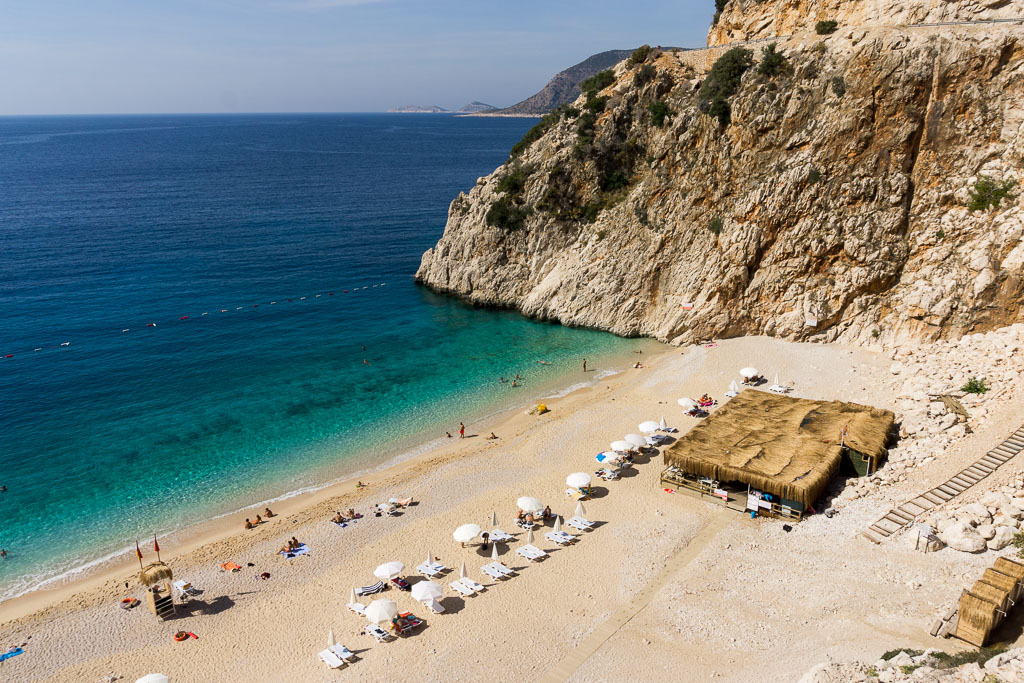 Following our Sailing Turkey Adventure we spent a week relaxing in Fethiye doing not a lot really!! Then it was time for our next adventure which we were incredibly excited about, Busabout's Cappadocia Adventure. This included beaches, Cappadocia, treehouses, caves and a hot air balloon ride and even more exciting, we were joined by two of our good friends from Alice, Guy and Cass.
Kaputas Beach
This beach was stunning and the perfect first stop! We had an amazing view from the road before we climbed down the steps to a stunning beach. Beautiful clear blue water that was so lovely to swim in.
Olympos
We spent two nights sleeping in treehouses in Olympos, a little cramped but a different sort of place to stay! There isn't much else at Olympos, some treehouses, bars and some incredible ruins that you can climb right through!
We spent our day in Olmypos exploring the coast line in our sea kayaks. It was beautiful, more of the crystal clear water we have come to expect in Turkey and this incredible rocky coast line we followed to a secluded beach.
We have found doing the West Highland Way, that we really enjoying getting to see somewhere from the water and the coast of Turkey was no exception!
Chimera Flames
The Chimera Flames were incredibly cool.
We weren't really sure what to expect but about 40 minutes from Olympos, there are these amazing flames that come out of rocks! It was such an unusual natural wonder that I couldn't really get my head around…something about a release of natural gas. Was kind of just like lots of scattered campfires around the place, but no need to stock up the firewood! (This feeling was accentuated by everyone cooking marshmellows on them!)
We had so much fun taking photos of them all!
Olympos was a great start to our Cappadocia Adventure but there's more to come. In the mean time, have a look at our Instagram for more of what we get up to each day.