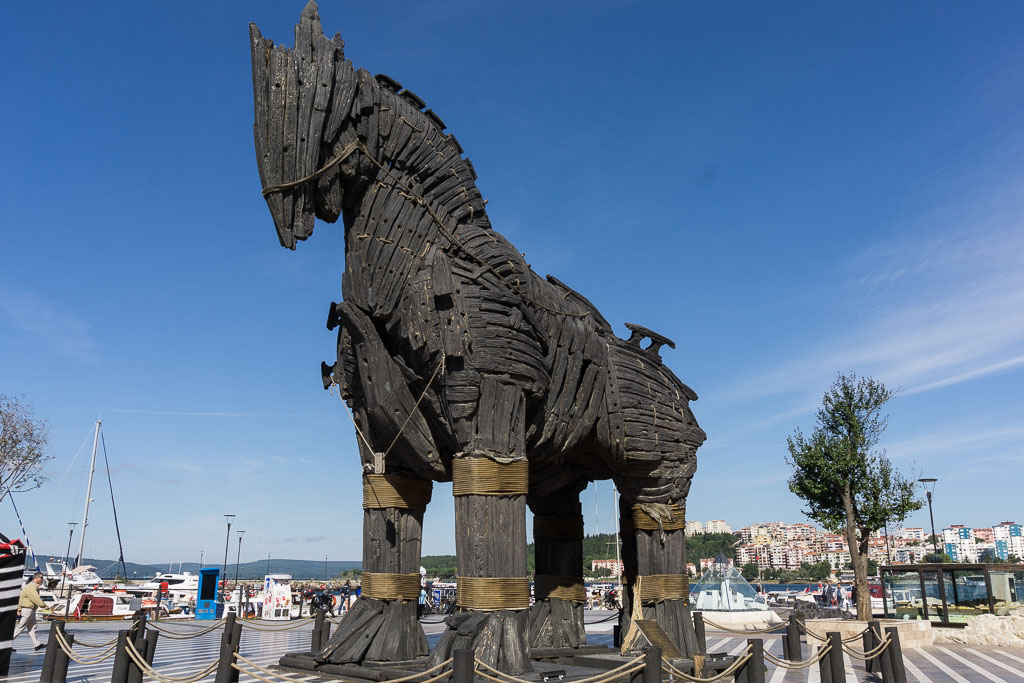 As part of our overnight tour from Istanbul to explore Gallipoli, we also got a chance to see the remains of the city of Troy and stay in the very cool town of Canakkale for a night.
Troy
We were surprised by how much there actually was to see at the ancient remains of Troy.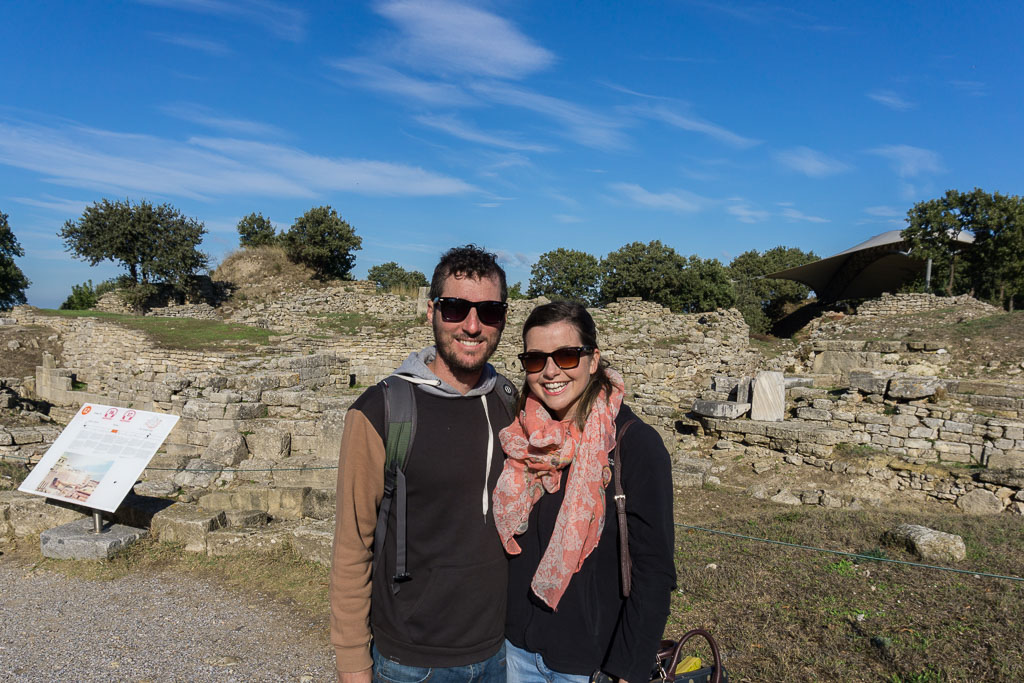 From what we heard there would mainly be a couple of rocks that they claim were the remains of the great city that was immortalised by Homer in the Iliad.
Firstly, you get to climb inside a replica of a Trojan Horse which was pretty cool!
But really instead of just a couple of rock, you could actually still make out the roads and pathways, parts of houses and chapels and the city walls.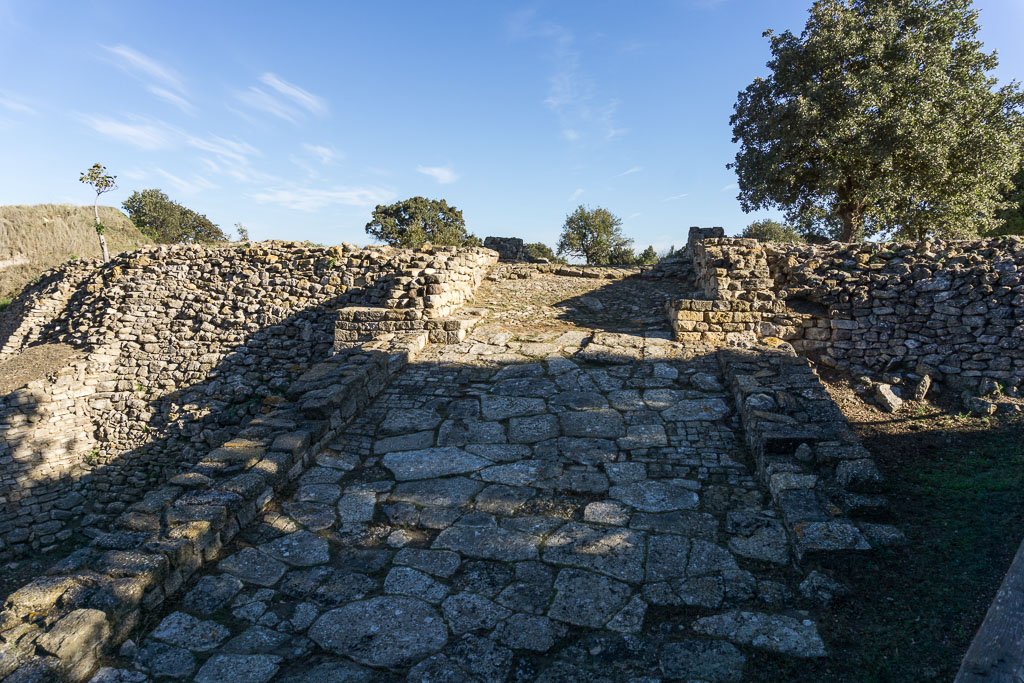 The city walls and infrastructure of Troy was pretty cool as you could actually make out all the different time periods as the walls were just stacked on top of each other but were often made with different materials or techniques so you can distinguish between the differing eras.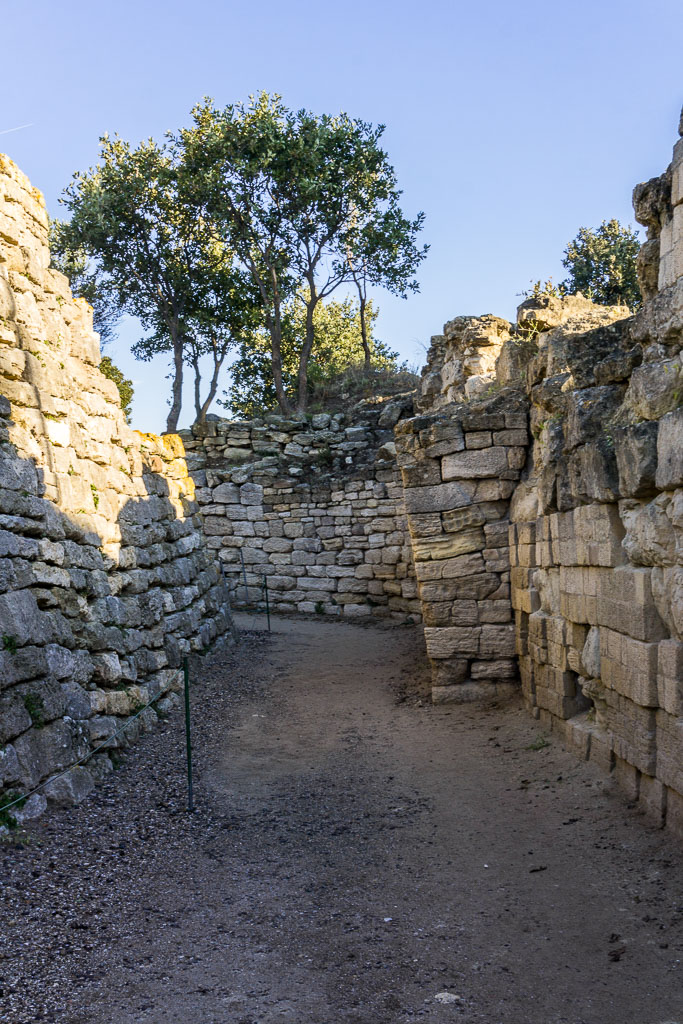 Our guide from Gallipoli, Ercan showed us around the Troy site and told us the various legends and myths of the Trojan history.
We also learnt about the archeological work that has happened there and the various artifacts that have been found. It was especially interesting to hear that they believe many of the farmers in the area may have discovered other objects but rather than telling anyone they rebury them so they don't lose their land for huge periods of time while an archeological dig happens!!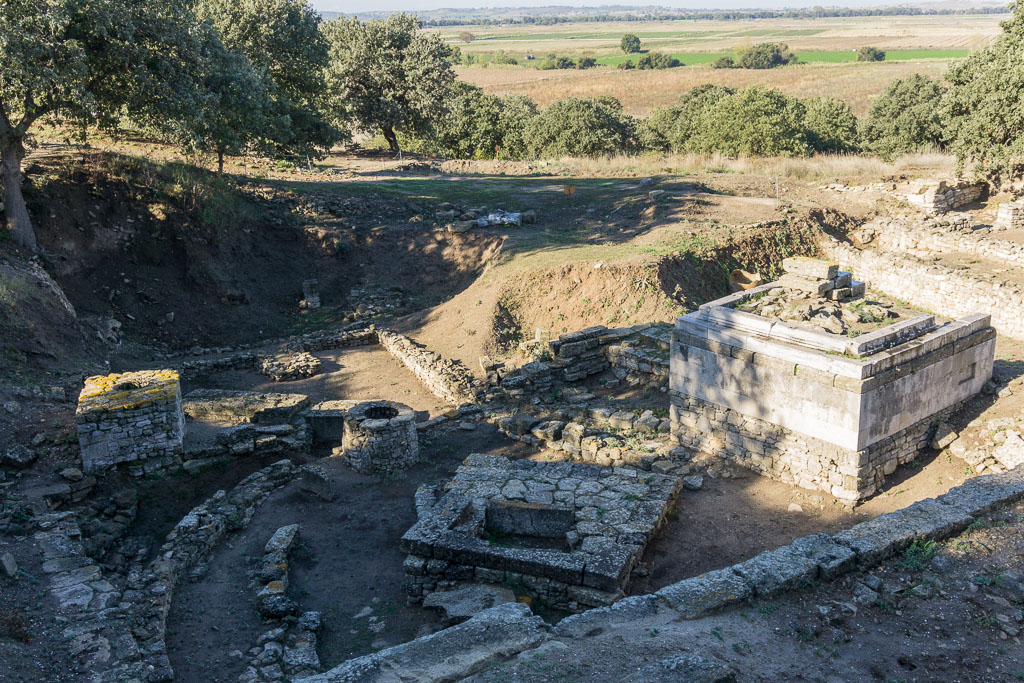 You could make out a lot more than we expected at Troy and it was an interesting place to visit.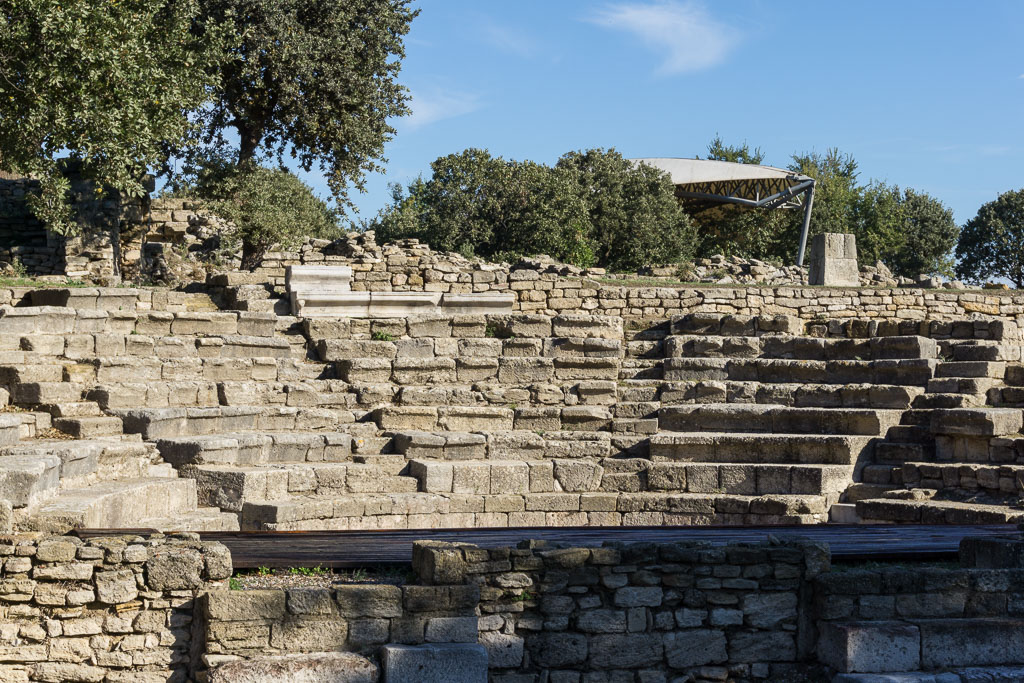 We had spent the night after Gallipoli in Cannakale and had the afternoon after our Troy tour to explore so more. This was a very cool town. Lots of fisherman and plenty of cafes and bars. You can even seen a Trojan horse that was used in the movie, Troy with Brad Pitt! Was a fun place to explore for an afternoon before we had a very late, long drive back to Istanbul!
Our Instagram has more of our day to day adventures and we always love to hear from you!
We travelled to Troy with Hassle Free Tours doing an overnight trip from Istanbul that included a tour of Gallipoli as well – would definitely recommend them and especially our fantastic guide Ercan.