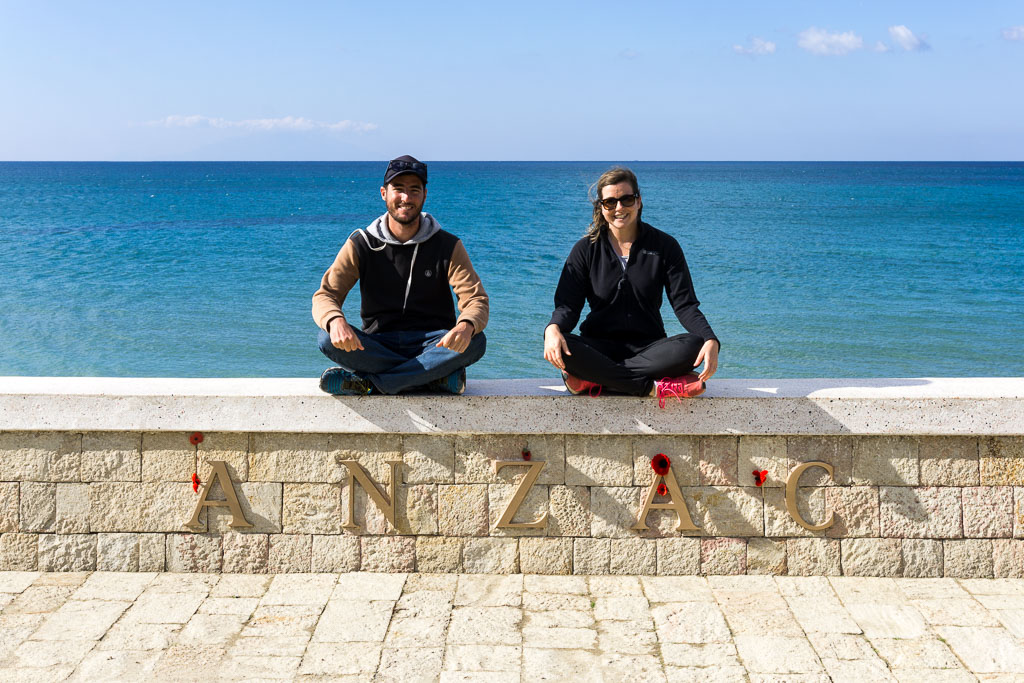 Gallipoli was a very humbling experience.
We had booked an overnight tour from Istanbul, which began with an early morning pick up from our hostel and 5 hours of driving but it was so worth it.
It was an incredibly moving place to visit, to see what we have always learnt about and it really helped you understand the sacrifices so many men made. Seeing the cliffs of Gallipoli, the sites of the various battles and the many cemeteries scattered across the land made me truly appreciate what the Anzacs did for us.
Our guide, Ercan was absolutely brilliant and was incredibly knowledgable about the whole Gallipoli campaign. He took us to visit 10 sites through the day which were:
Beach Cemetery
Anzac Cove
Anzac Commemorative Site
Ari Burnu Cemetery
Mehmetage Sayi Anti
Lone Pine
Johnston's Jolley
Turkish Memorial 57th Regiment
The Nek
Chunuk Bair New Zealand Memorial
Some of the highlights for us were:
Beach Cemetery
The Beach Cemetery gave us an overview of where the Anzacs landed in Gallipoli and here we were able to visit the grave of John Kirkpatrick Simpson, also known as Simpson and his donkey. A childhood hero who died so that others may live, it was very moving to pay our respects at his grave site.
Ari Burnu Cemetery
The Ari Burnu Cemetery provided a great vantage point over Anzac Cove to see what the Anzacs had to try and accomplish. Here the cemetery met the sea and it was quite a moving cemetery to wander through as many of these men died on the day of the landings or shortly after.
There is also a memorial of a speech that Mustafa Kemal Atatürk gave, where he reassured the families of the Anzac soldiers of the respect they would have in Turkey.
'Those heroes that shed their blood and lost their lives…you are now lying in the soil of a friendly country. Therefore, rest in peace. There is no difference between the Johnnies and the Mehmets to us where they lie side by side here in this country of ours…You, the mothers who sent their sons from far away countries, wipe away your tears; your sons are now lying in our bosom and are in peace. After having lost their lives on this land they have become our sons are well.'
Lone Pine
Lone Pine was the battlefield of a diversionary attack during the August Offensive named because of the single pine tree which is still there.
Here is also a memorial with over 3000 names listed on it which are the missing of the Gallipoli campaign. Buried in this cemetery is also the youngest Australian soldier, a boy who was only 14 years and 9 months old.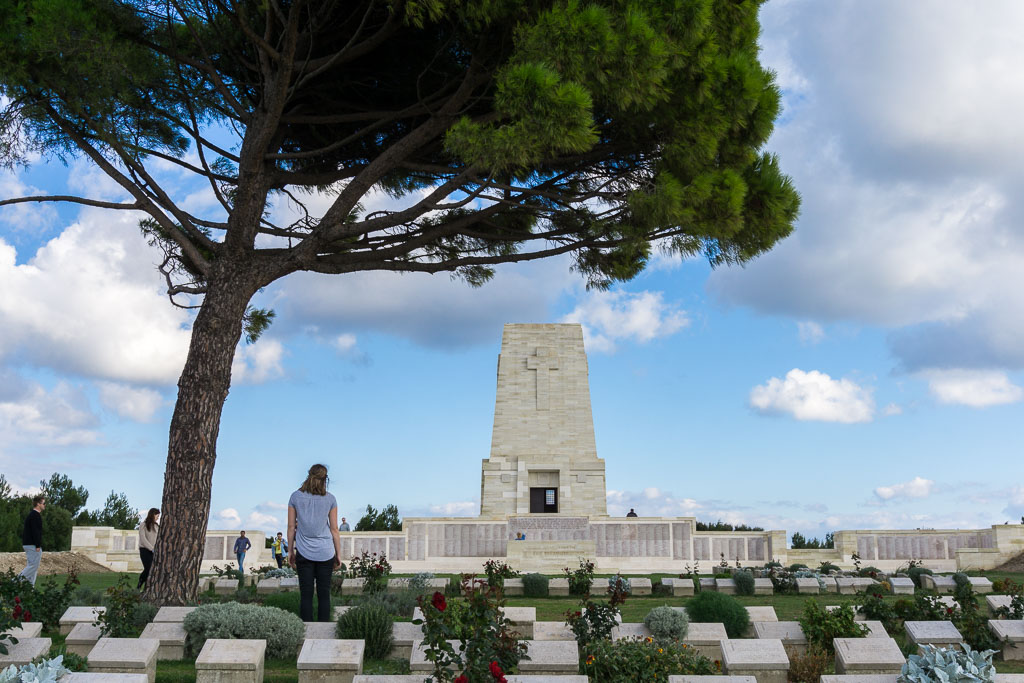 The Nek
The Nek blew me away. It was a 29m flat area between two trenches where almost 400 Anzacs lost their lives in under an hour. Having studied this battle and watched the movie Gallipoli countless times (although not totally accurate about this battle, I know!) I found visiting this narrow stretch was very confronting when you imagine the Anzacs going over the top to their very likely death.
Turkish Memorial 57th Regiment
Seeing the Turkish Memorial was quite interesting as it gave us a bit of perspective compared to the Anzac ones. Generally the Turkish people are not buried under the headstones in the cemeteries as it is considered offensive to walk over them so many of them are buried in mass graves nearby.
This Regiment was under the command of Mustafa Kemal Atatürk who had famously commanded them that 'I'm not ordering you to attack, I order you to die' which all of them did, during the WWI period.
Johnston's Jolly
At Johnston's Jolly we were able to explore the trenches, tunnels and dug outs used in WWI by the Anzacs providing perspective on what these were like during the Gallipoli campaign.
Gallipoli
Visiting Gallipoli was something I will never forget. Seeing where the Anzac legend was born and where so much of our Australian history was made was incredible. Even more so, reading the names and ages of the individuals who fought and died there was incredibly humbling.
Lest we forget.
Our Instagram has more daily adventures and we would love to hear from you if you want to leave us a comment below.
We travelled to Gallipoli with Hassle Free Tours doing an overnight trip from Istanbul that included a tour of Troy as well – would definitely recommend them and especially our fantastic guide Ercan.