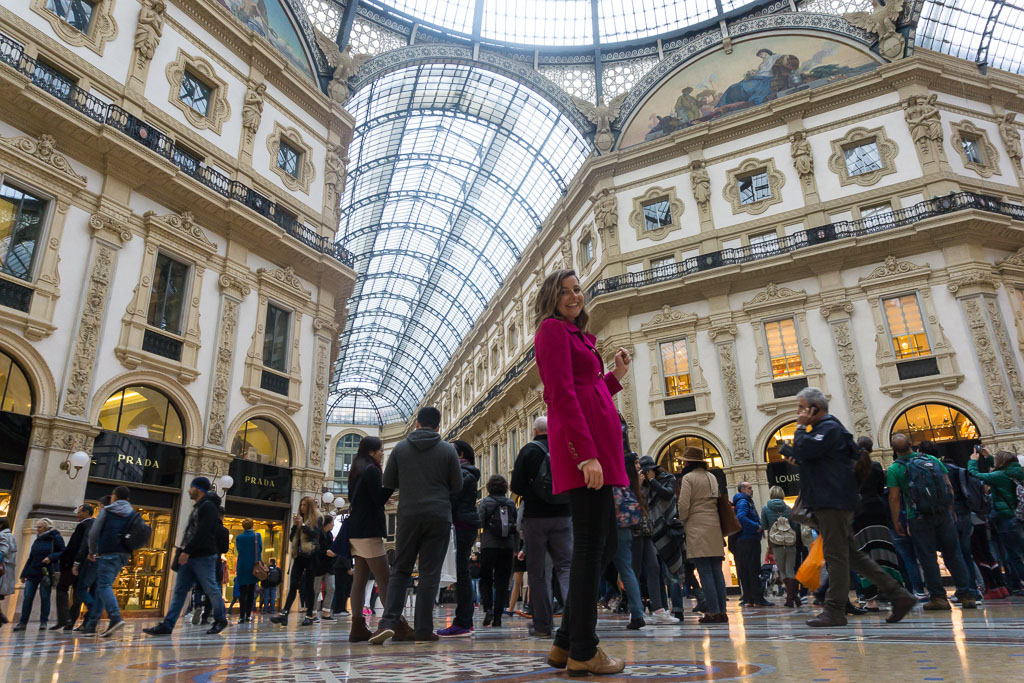 Milan was a quick stop over but we really enjoyed our visit.
In Italy, there is an abundance of churches to visit, and Milan was no exception. Of course, the absolute stand out is the Cathedral. This beautiful, gothic cathedral looks incredible.
No surprises that we climbed right up to the top which gave views over Milan but also enabled us to see the flying buttresses up close which looked so cool!
There is so much incredible detail that is in this church, it has over 3,000 statues and took nearly 6 centuries to build. It's beautiful!
We also visited the San Bernardino alle Ossa church which has a chapel that is decorated with bones, similar to the one we visited in Hallstatt. Still not totally sure what to make of these, but it was interesting to see!
Another really interesting church in Milan was Santa Maria presso San Satiro. Not everything is as it seems here! They realised while building the church that there wasn't enough room to fit the dome over the altar so they painted the roof and walls to make it look like it is domed. It is such a cool optical illusion. I honestly don't think I would have noticed if we hadn't been told about it!
We also really enjoyed the Galleria Vittorio Emanuele II. A beautiful glass and steel topped shopping mall that was gorgeous. While there was no way we could shop there, it was fun wandering through, looking at the beautiful window displays and all the mosaics on the floor.
If you are in Milan you have to go to Luini to try the panzerotti, which is basically fried calzones (pizzas folded in half.) These were incredible! We both got one and then had to go back for seconds! Would highly recommend just tomato and cheese, so good!
Finally, we stayed at the Ostello Bello hostel which we would highly recommend. They truly go above and beyond and provide everything (including a table full of snacks and a fridge full of pasta for if you get hungry throughout the day!) and were so friendly and welcoming. We also cannot thank them enough for their help in making sure that we caught our train to Bologna…but that's another story!!
We post our daily adventures on our Instagram and as always would love to hear from you!