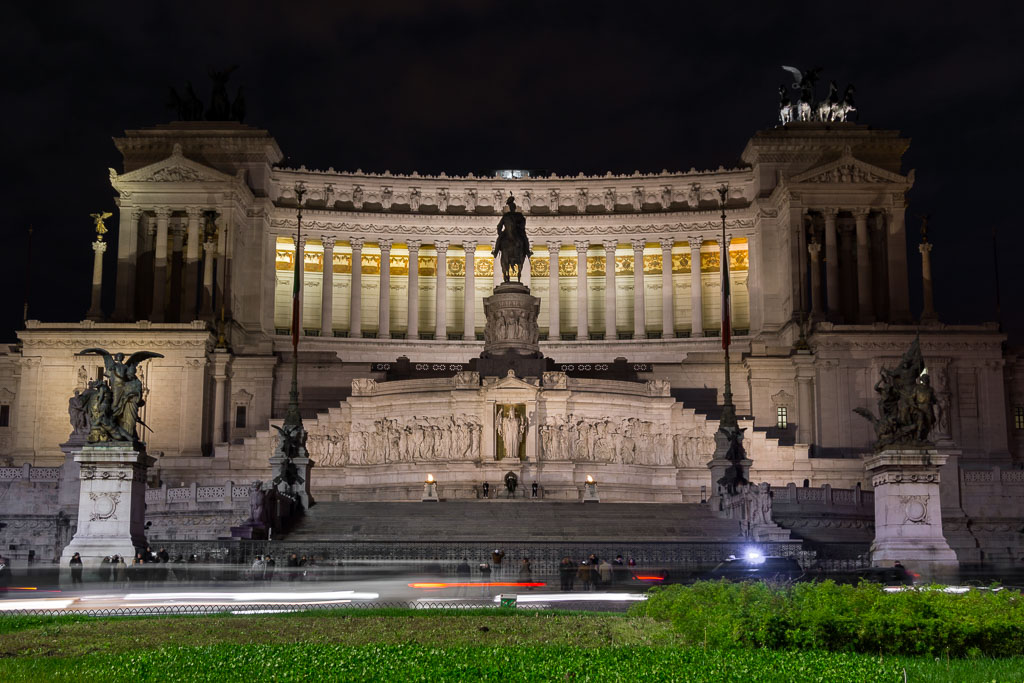 Rome will always be a favourite of ours to travel to. I think mainly as for both of us it was our first European city we ever visited and the first place in Europe we travelled to together.
We always love exploring here and although it was a short trip it was fun to fit in a quick visit to Rome.
Our first stop was the Colosseum. This is Scott's favourite building and last year when we were here we spent about 4 hours there and took thousands of photos! So we didn't really feel we needed to go inside this time but rather wandered around it and the forum area.
The Vittorio Emmanuel II Monument is very impressive, last year we stumbled in there to take refuge from the rain and discovered it has the most incredible views of Rome from the roof!
We headed out to the orange gardens at Giardino degli Aranci, which are gorgeous secluded gardens and have fantastic views over Rome. These were beautiful and had some lovely buskers playing and it felt like you were in a bit of a different world.
Just around the corner from them is one of the coolest things we saw in Rome. Sounds a little odd but there is a keyhole you can look through at the Knights of Malta's headquarters, that gives you a view of St Peter's. Now we weren't expecting much but this kind of took our breath away. You peak through this tiny keyhole and framed by trees is the dome of St Peter's. It's breathtaking and looks so close especially compared to the views from the orange gardens! It was pretty amazing!
We of course headed to the Vatican and had a lovely morning wandering through St Peter's. I absolutely adore the Pieta by Michelangelo and it was fun to see them putting up the big Christmas tree and Nativity scene in the main square.
We also visited the Pantheon which was built and dedicated between AD 118 and 125. Originally a pagan temple, it became a church in AD 608 and has been ever since. Its architecture is amazing, it's a circular church with a hole in the roof…bit of a problem when it rains but there are holes in the floor which help it drain away!
We both love just wandering through cities like Rome and the Travestre area is the perfect place for this. It's so Italian and was fun to walk through. It was even decorated in Christmas lights so looked even more beautiful.
Lastly, of course, we visited the Trevi Fountain when we were there as last year it was covered in scaffolding so Scott didn't get to see it. This year, it's being cleaned but we were still able to throw our coins in to make sure we will come back for another visit one day!
Our Instagram has our daily photos and adventures and we would love to hear from you!!