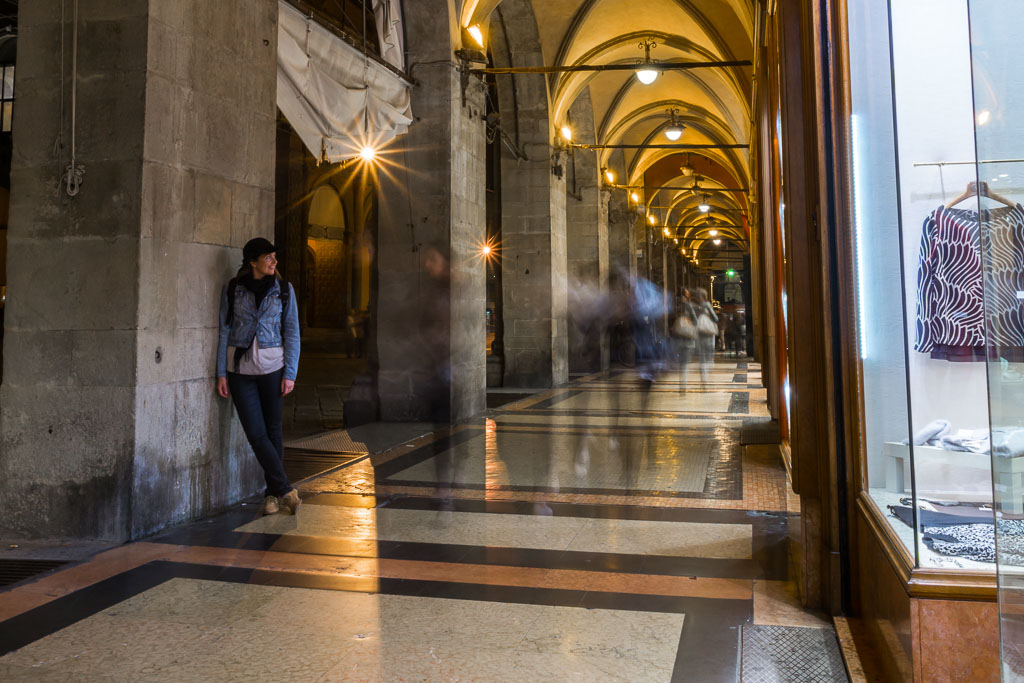 Bologna is beautiful.
It is such a colour coordinated city, (so I was a big fan!) everything is red, orange and yellow. Being there in autumn made it even more beautiful I think! The colours were just gorgeous.
We didn't have the best start to our stay in Bologna, almost missing our train (we were actually running through the entrance of the train station in Milan at the time it was meant to be departing…somehow we managed to catch it!) we got incredibly lost trying to get to our accommodation and it was our first time using Air B&B and it was not the best experience….so I think we were both surprised by how much we ended up enjoying Bologna.
Bologna is well known for its porticoes (covered archways.) There is about 40 kilometres of them across the city and they were primarily built so that the houses on top could be larger! They are so useful though providing all sorts of protection from the weather and are so pretty!
The longest portico in the world is in Bologna, stretching from the city for 4km uphill to the San Luca Church. This was built to protect the Madonna and Child painting on its pilgrimage to the Bologna Cathedral every ascension week. It is a lovely walk and the church at the top is beautiful!
Bologna also has many towers that remain from the medieval times. Two of them are iconic for Bologna. The Garisenda Tower is the smaller of the two and leans even more than the tower in Pisa! You can climb the Asinelli Tower, (so of course we did!) and you have the most spectacular views over the red city!
Bologna is a university town so it has a very cool atmosphere filled with students. We had lots of fun wandering around trying apertifs (drinks before dinner when they feed you snacks as well!) and amazing food!
As always we would love to hear from you and you can always see what we get up to each day on our Instagram!