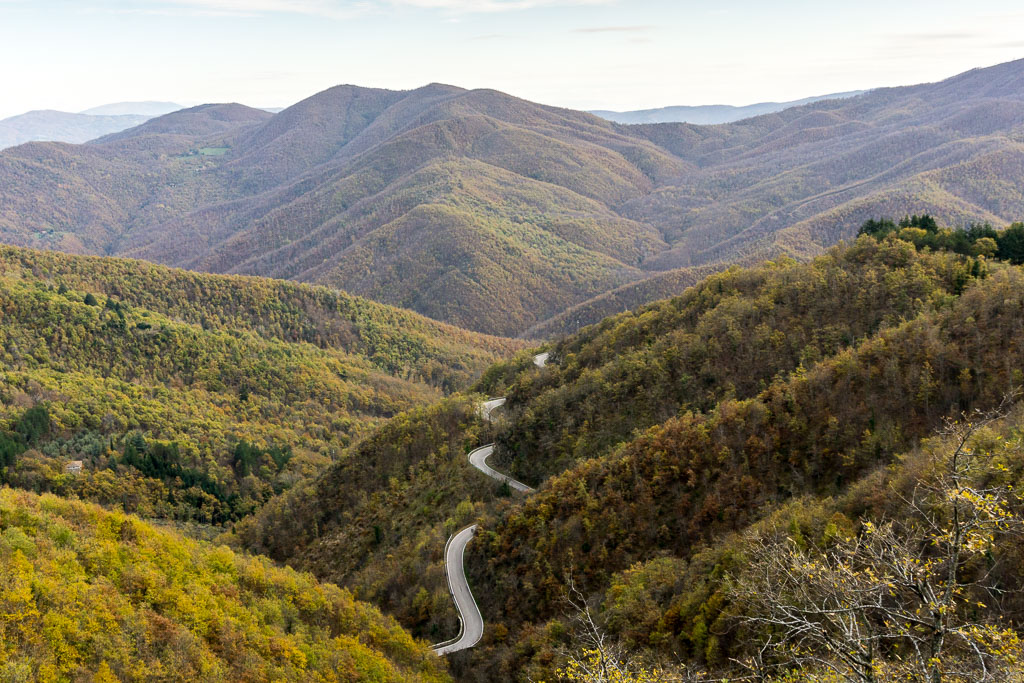 Cortona is a beautiful town in Tuscany.
We ended up spending two weeks in this area doing another Helpx work exchange. We stayed with a lovely couple at their Tuscan villa up in the hills above Cortona and had the best fortnight experiencing some of the Italian lifestyle.
We did a variety of jobs while staying with them, Scott helped build a cupboard and did some wood chopping. While I put all the weekends of watching Dad in the garden to good use, blowing the autumn leaves away and mowing the lawns! (I know most of you are finding that hard to imagine!) We also painted the cupboard and learnt more about Italian cooking, helping prepare our meals for while we were there. This included learning how to make bright pink pasta which looked so pretty and tasted even better!
It was a lot of fun and a perfect break from the constant travelling we have been doing lately. We also really enjoyed exploring the local area, going on some beautiful walks through the surrounding Tuscan hills.
Cortona is a pretty town that was used for the filming of Under the Tuscan Sun and is very much a quintessential Tuscan town with very steep, narrow streets winding throughout. It's very cute with its cobblestone streets and walled city.
The most exciting part of our two weeks in Cortona was that we woke up one morning to see the whole area completely covered in snow!! It was our first real snow (other than the top of Ben Nevis in Scotland) so we were pretty excited about it! Think this was very amusing to the others who were completely used to it!
A definite highlight was going to the shop to buy some wine…this is a bit different to buying wine in Australia…it's basically like a petrol pump! You take in your container and decide whether you would like red or white and they fill it up for you! It was so cheap as well! We thought it was a brilliant idea!
We had a great couple of weeks in Cortona and were incredibly lucky to stay with a very lovely couple, who were incredibly generous in sharing their Italian life with us.
As always our Instagram has daily photos for you to see what we get up to and we would love to hear from you if you want to leave us a comment below.