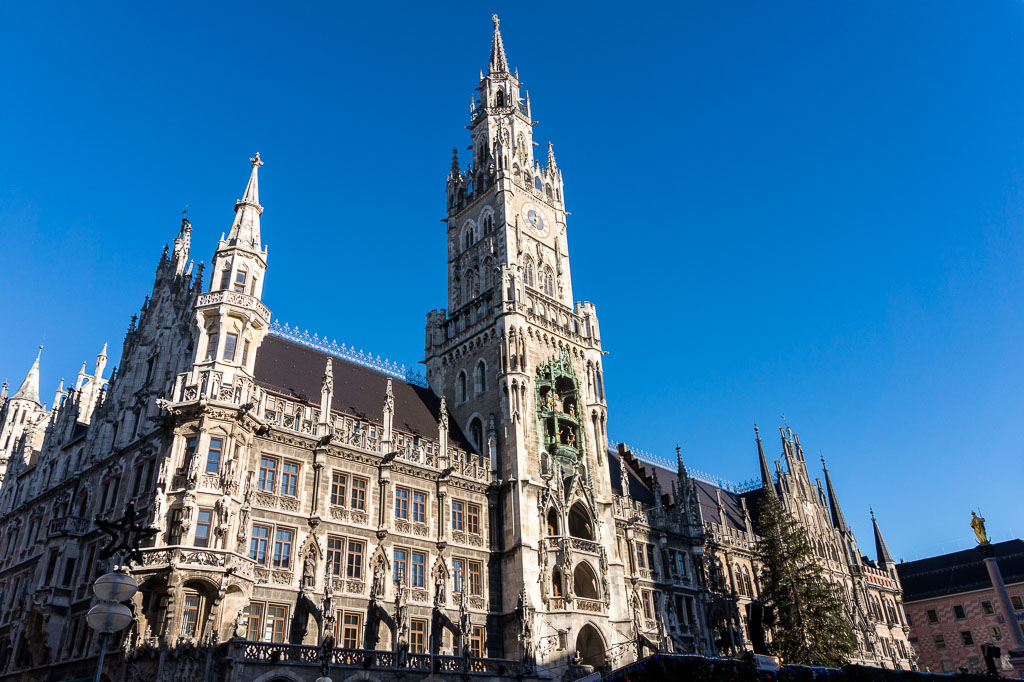 Munich is a lovely city.
We actually spent most of our time here catching up with friends which was so nice in the lead up to Christmas.
The main Christmas Market is at Marienplatz, which also has the Old and New Town Halls and was a busy place to wander through.
We headed out to Tollwood Festival for a day exploring the Winter Market there. This was where they hold Oktoberfest festival, during December it is turned into a big Winter Market and we had a lovely time wandering this one, which was very different to any other Christmas Market. It was really fun though and we got to hear some brilliant music while we were there. We loved some of the really unusual decorations and things they had for sale.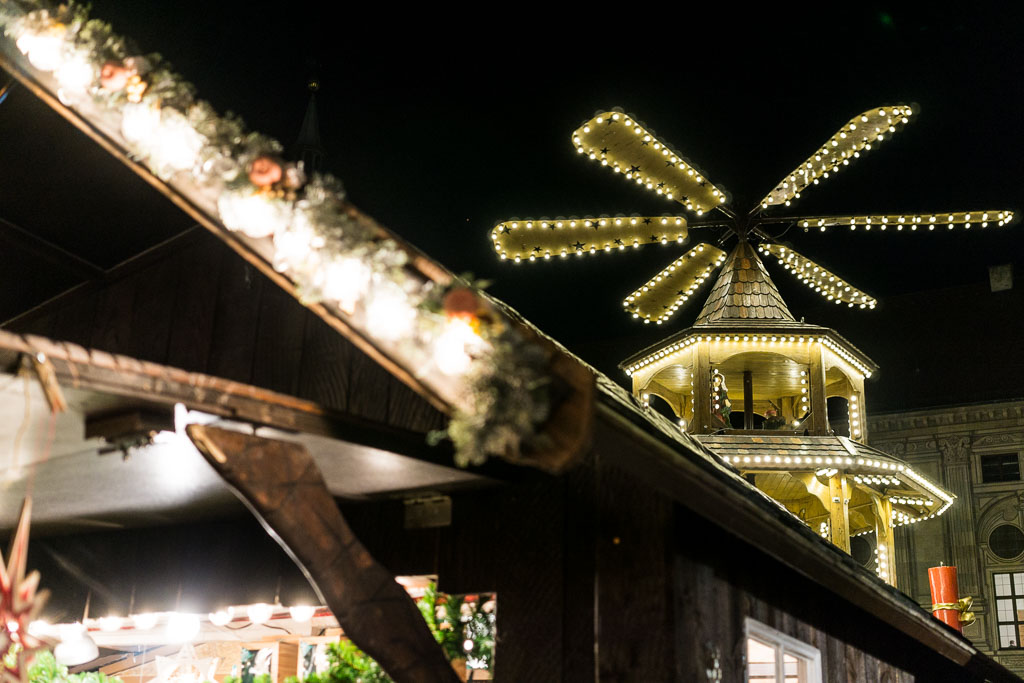 We also had the chance to catch up with a couple of friends, Lindsay and Max, who were travelling through Munich while we were there. We headed out to wander through the English Garden which is Munich's largest public park and found the artifical stream, Eisbach. This was really cool as it's a well-known surf spot here and it was pretty amazing to see the surfers on the waves in a river, in the middle of a park in Munich in winter!
Of course, when in Munich, drinking beer is all part of the experience, so we headed to a couple of beer halls to finish catching up!
We were also lucky enough to meet up with the lovely people we stayed with in Cortona. They were catching up with their family and took us out to Ammersee which is a gorgeous lake outside of Munich. We had a walk around the lake before heading up to Andechs Monastery. The Monks make some pretty great beer here. We had a lovely afternoon enjoying lunch and beer in the garden, before heading to explore their absolutely beautiful Baroque church.
We had a lovely time in Munich spending most of our time catching up with friends which is exactly what the week before Christmas should be about!
As always, our Instagram has what we get up to each day!