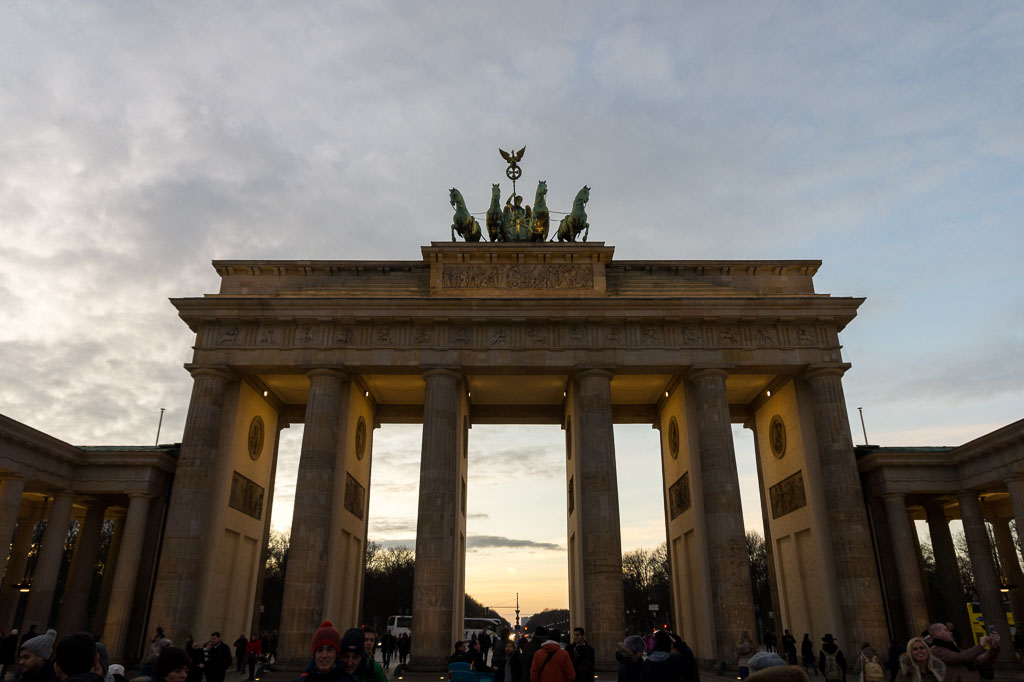 Berlin was such an interesting city.
Being a lover of modern history, Berlin has always been a place that has intrigued me. It's a city of so many significant events in recent, world history and a lot of this period has always been my favourite era of history to study, how they happened and the consequences and results of each of these events. So sorry, this post will most definitely have a slant on the historical side of Berlin. It's also really long so we have split it into two parts and also have another on the Christmas markets we went to in Berlin if you have little interest in history!
Brandenburg Gate
This gate is the iconic symbol of Berlin and really, in many ways, of Germany. It was erected between 1788 and 1791 and originally had the Goddess of Peace atop it. She was held captive by Napoleon in France from 1806 and 1814 and following his defeat, she returned and was renamed the Goddess of Victory. It survived the bombings of WWII and although it became a symbol of division during the Cold War, it now represents unity. (By the way, it's at this square you can also see the famous Hotel Adlon where Michael Jackson dangled his baby over the balcony!)
Memorial to the Murdered Jews of Europe
Near Brandenburg Gate is the Memorial to the Murdered Jews of Europe (also known as the Holocaust Memorial.) This has 2,711 concrete slabs that are varying heights on uneven terrain. I found it to be a very powerful memorial to the many Jews who were murdered during the Holocaust. Wandering through many of the concrete slabs tower overhead creating an eerie feeling, in many ways it almost feels like a cemetery. A great place for remembrance and reflection.
 Sachsenhausen Concentration Camp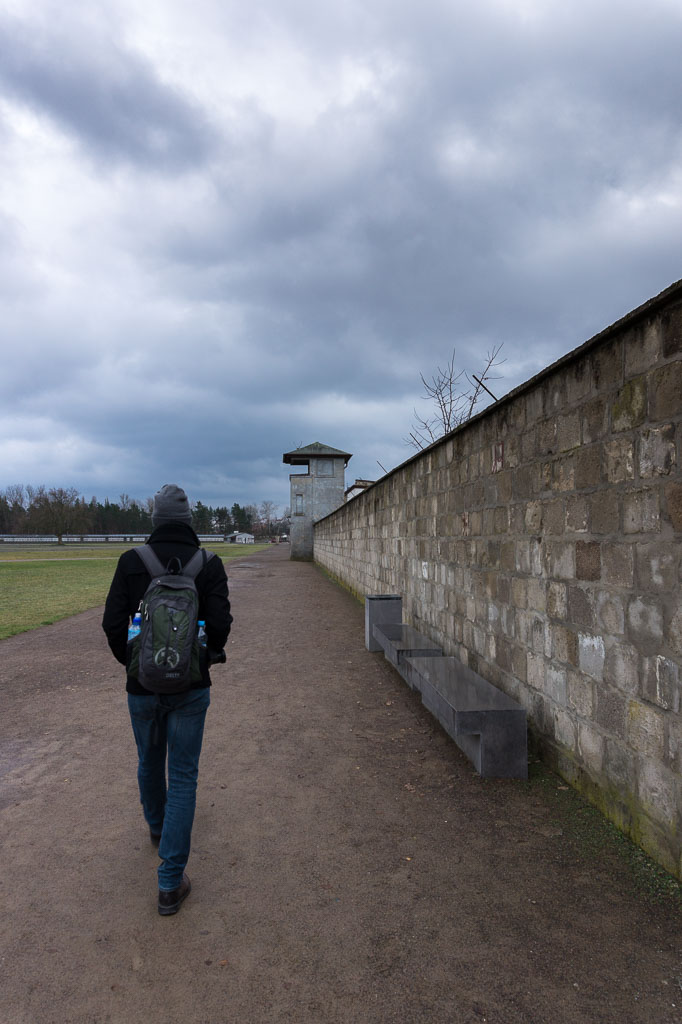 We did this as a day trip from Berlin and it was an incredibly moving experience. This was one of the first concentration camps set up by the Nazis to hold their political opponents and was used from 1936 until May 1945. Over the course of the Cold War, it was then used by the Soviets as the renamed Special Camp No. 7.
The Third Reich reign saw over 200,000 prisoners passed through Sachsenhausen and it was intended to be the standard concentration camp in its treatment of prisoners.
After having studied so much of what the Nazis did, I found it quite confronting to visit the Sachsenhausen Memorial. It really did make you question how it possibly happened and since it happened once before, could this ever happen again?
One thing I found really interesting is that surrounding Sachsenhausen Concentration Camp were all the SA guards houses and their training centre. Following the war, Germany didn't have much choice in having to utilise these buildings so families live in the houses and the police force are trained in the old SA training centre. I found this really strange, but our guide summed it up well for us, basically saying that what better reminder is there about how quickly power can be abused?
German National Museum
This museum was excellent. There was so much to see!! It was really good as it helped you get an idea of not only German history prior to its unification and leading into the World Wars and Cold War but also what was happening in the rest of Europe at the same time. Sort of helped piece everything together! The World War and Cold War exhibits were also really good.
Don't forget to check out Part 2 here and the Christmas markets of Berlin! Also our Instagram has our daily adventures.