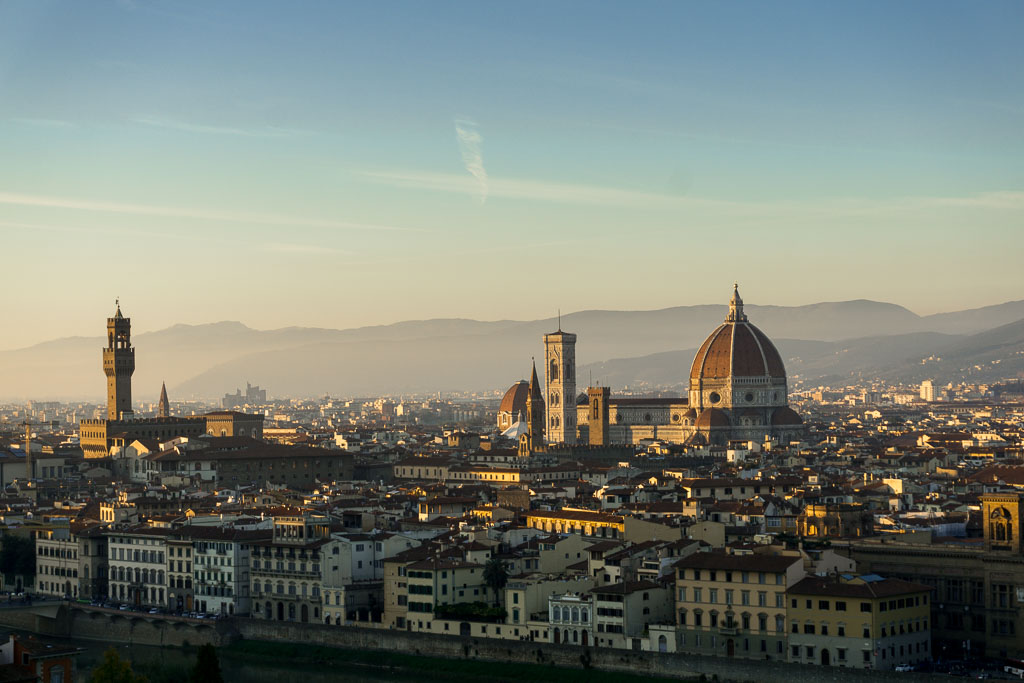 Florence is one of our favourite cities.
We visited it on our quick visit to Italy last year and were eager to get back to see more of it this year.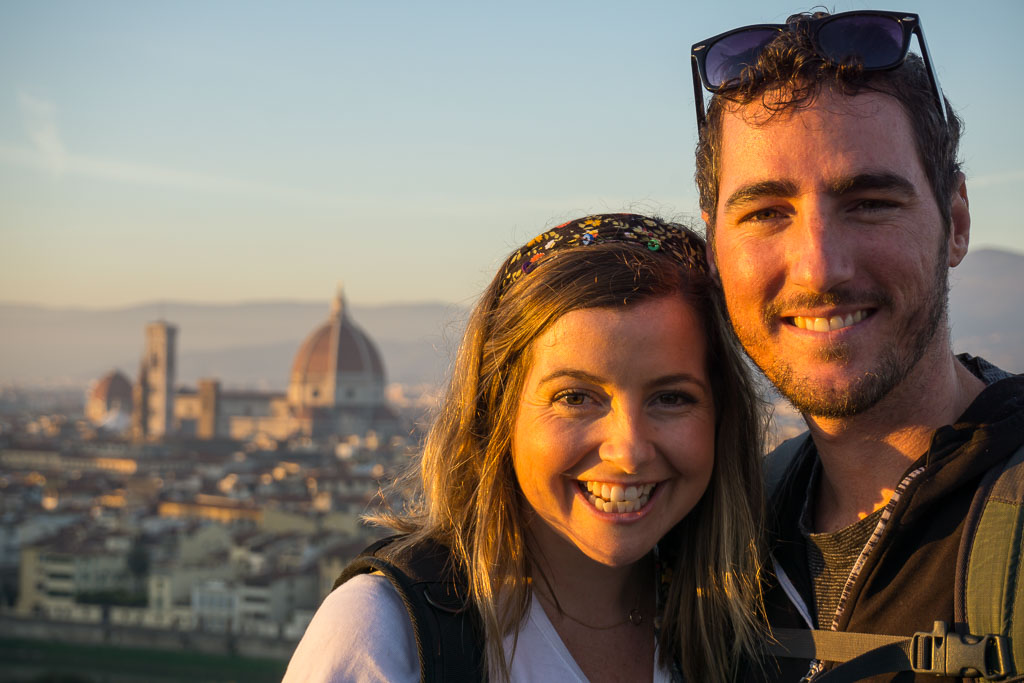 It's a city that we really enjoy wandering in but there's also so much to see and do as well.
Florence's Cathedral: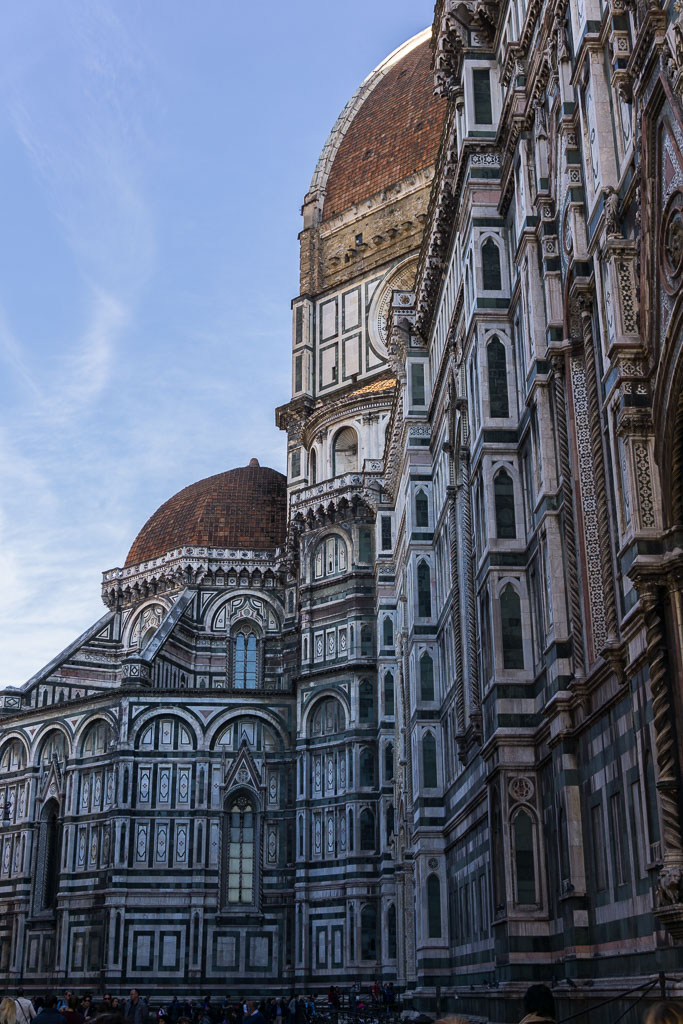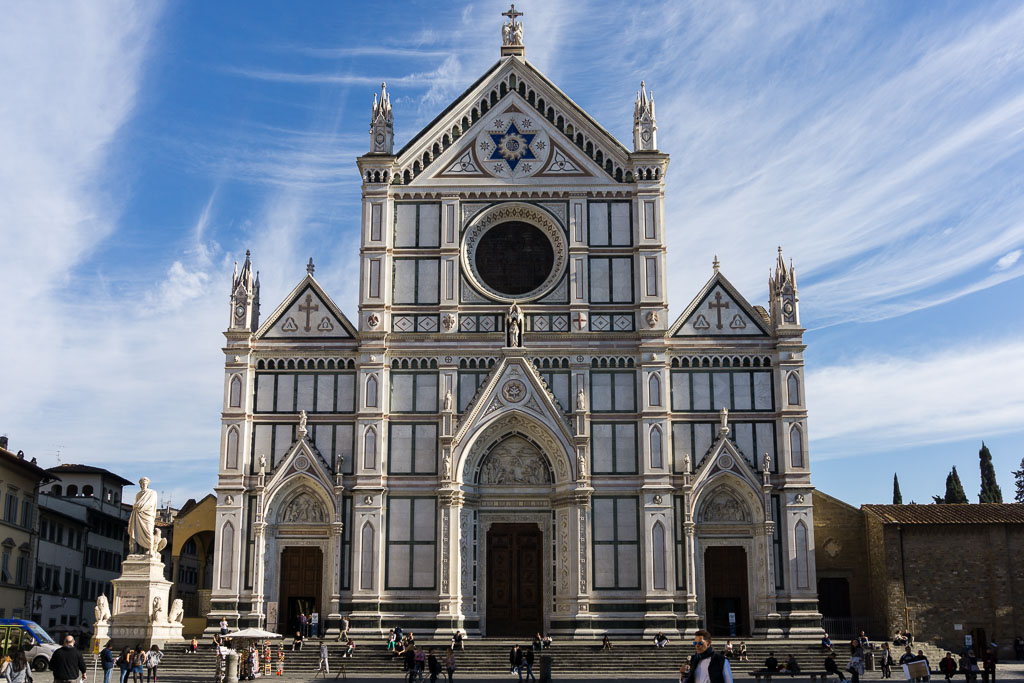 The Duomo and Baptisery of Florence are gorgeous. Incredibly eye catching and beautifully decorated this is definitely an iconic monument of Florence.
We were also lucky enough to be in Florence when Pope Francis was visiting and got to see him twice on our final day in the city which was pretty cool!!
It did however, make visiting the Duomo a bit tricky this time around, especially to climb the Dome. While we did manage to get up there to see the beautiful frescoes painted on the dome and the amazing view across Florence, it was not worth it for us! The line to get in wasn't that long…actually trying to climb it though took us over an hour and half, purely because of how many people there were! It only took us 20 minutes to get down!! Kind of took away from the experience a bit!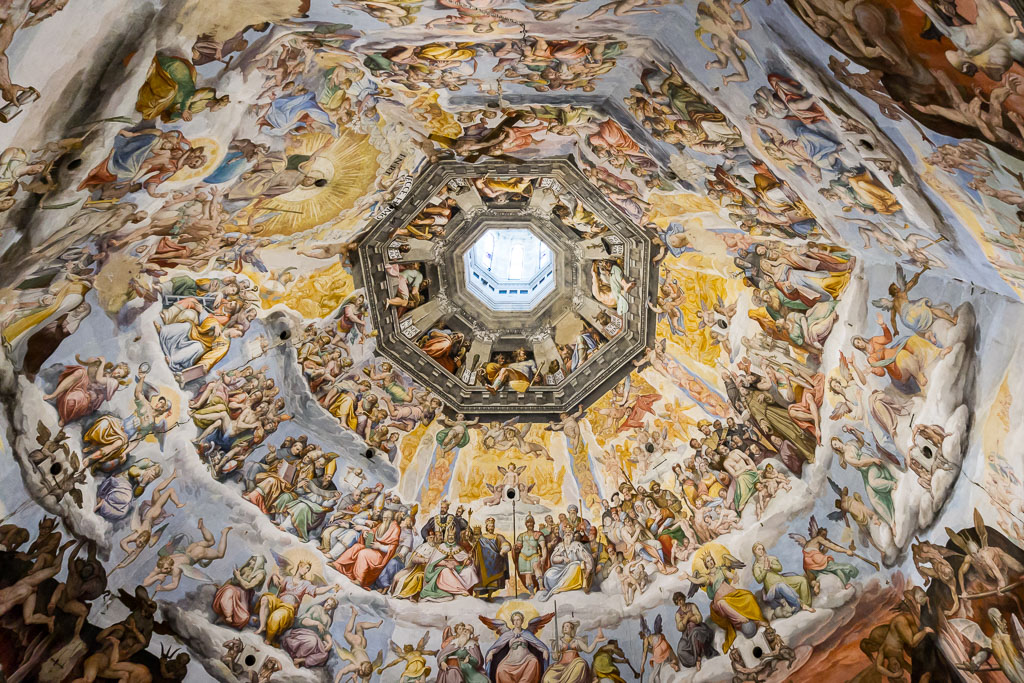 Galleria dell'Accademia: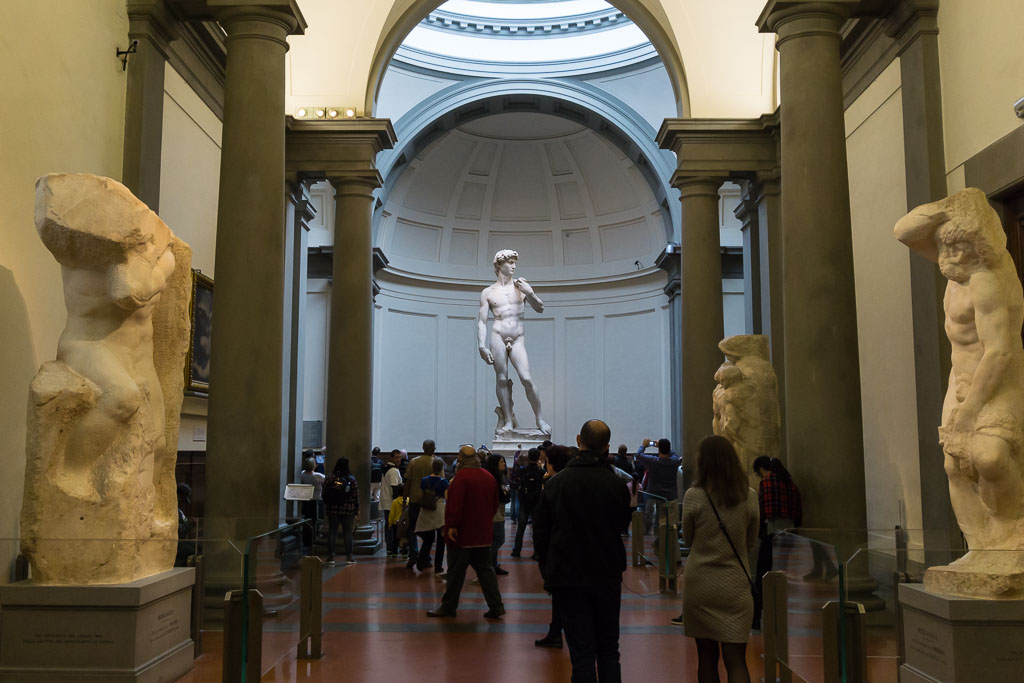 The stand out of this museum is of course, Michelangelo's David. Showcased in a room built specifically for him, he is quite amazing to actually see in person. Firstly because he is huge, over 5 metres tall and is practically flawless.
The Prisioners, the incomplete pieces by Michelangelo were also interesting as you could see them taking their forms but could imagine how much effort has to go into every piece of it.
The other really interesting part of this museum was the musical instruments that were collected by the Grand Prince Ferdinando. This area of the museum had lots of interactive screens where you could compare the history, use and type of music between the two different ruling families of Florence, the Medici and Lorraine While not for everyone, Scott and I were surprised by how much we enjoyed this part of the museum.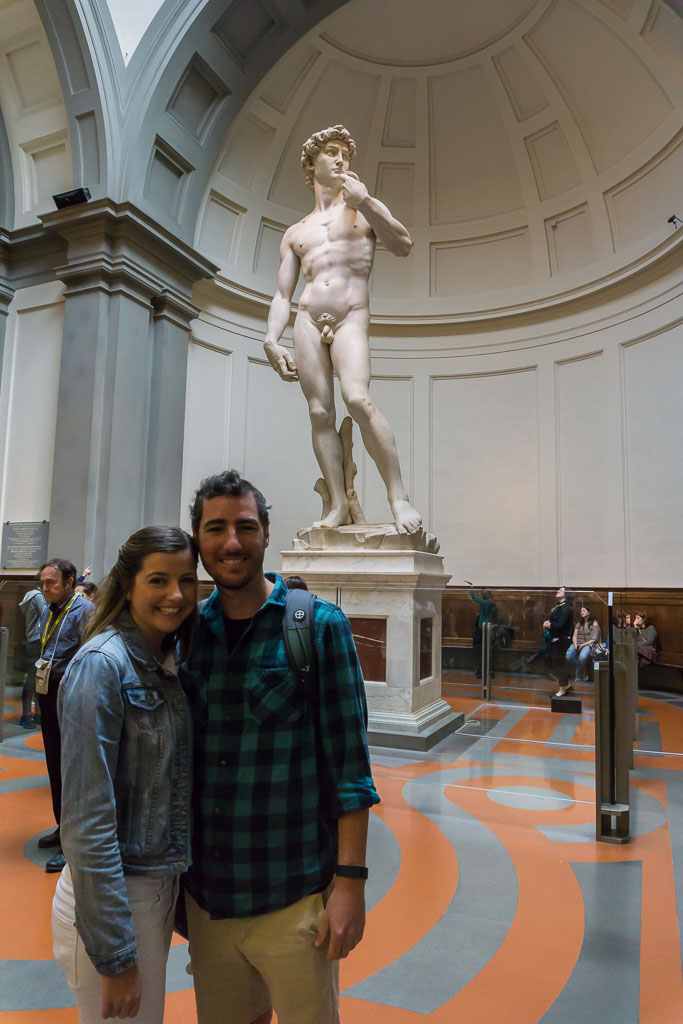 Piazza Michelangelo: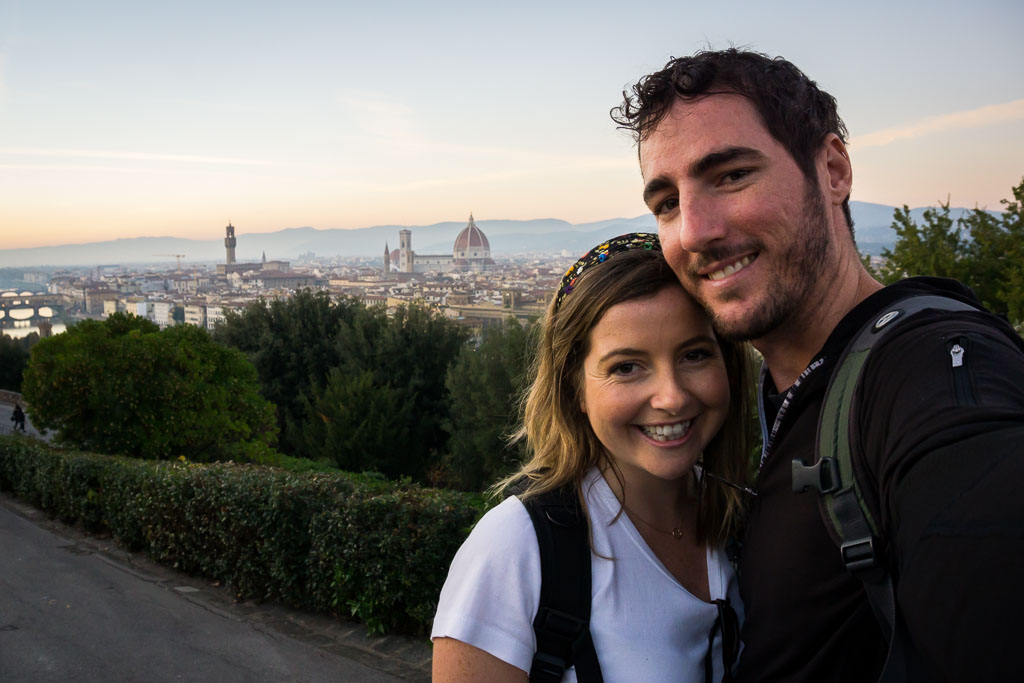 The Piazza Michelangelo is my favourite place in Florence. It's a lovely walk along the river up through a garden and you are rewarded with the most spectacular views over Florence. Up here you are joined by the third statue of David in bronze watching over Florence.
We climbed up at sunset this year and there were so many people enjoying a drink up there and watching the sun setting. It was stunning though and looks more like a painting at times!
There is also an 11th century church, Abbazia di San Miniato al Monte there which we visited last year and it was lovely and well worth a look if you have time!
Ponte Vecchio:
The Ponte Vecchio is the oldest bridge in Florence and the only one to survive the retreating Germans during WWII. It's a gorgeous bridge with two levels to it. This was because the Medici Royal family moved to a different palace to ensure they had a way between the two without visiting the commoners, so the Corridoio Vasariano was built in 1565 which added the second level to the Ponte Vecchio. It's interesting that after this, in 1593, the Grand Prince Ferdinando decided that only goldsmiths and jewellers were allowed to have shops on the lower level, something that remains true today!
Leather Market:
Florence is well-known for its leather and they have some of the most beautiful bags, belts, boots and jackets I have seen. It's always fun to wander through the various shops and I loved the leather markets as they were so colourful! We both even actually got to do some shopping this time, and both got ourselves so lovely Italian leather boots for the winter, which are definitely going to get a work out!
I adore Florence and think it's such a great city to be based in Italy if you were looking to explore some of the countryside in Tuscany. Despite us visiting there last year and having 5 nights in Florence this year, we still don't feel like we have covered it all. Still so much more we want to see there!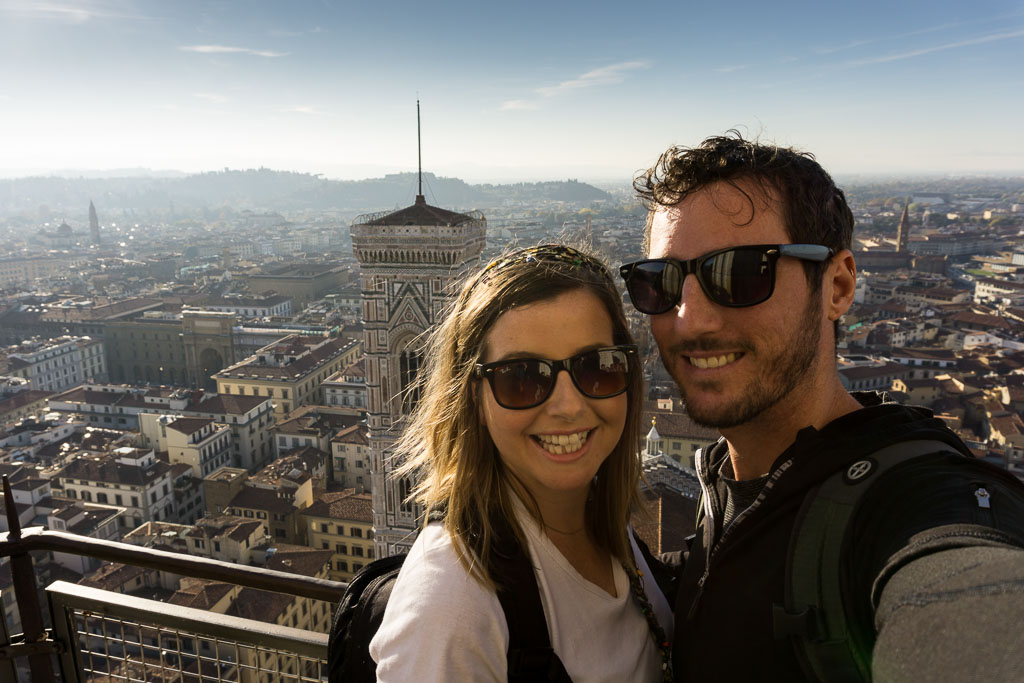 Also we stumbled across the most amazing sandwich shop last year! It was absolutely delicious, and both what we absolutely remembered about Florence last year. This year we managed to find it again and when we went back, it had expanded and there were now three of them in the same street! Would definitely recommend a sandwich from All'antico Vinaio! Just incredible!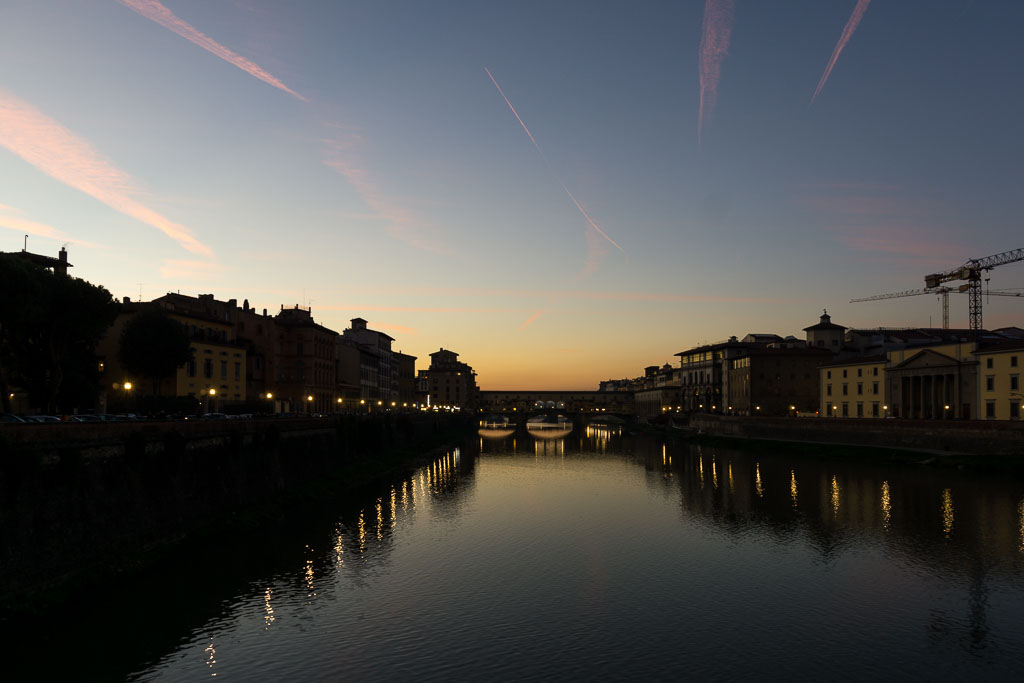 Have a look at our Instagram for our daily adventures and leave us a comment below!