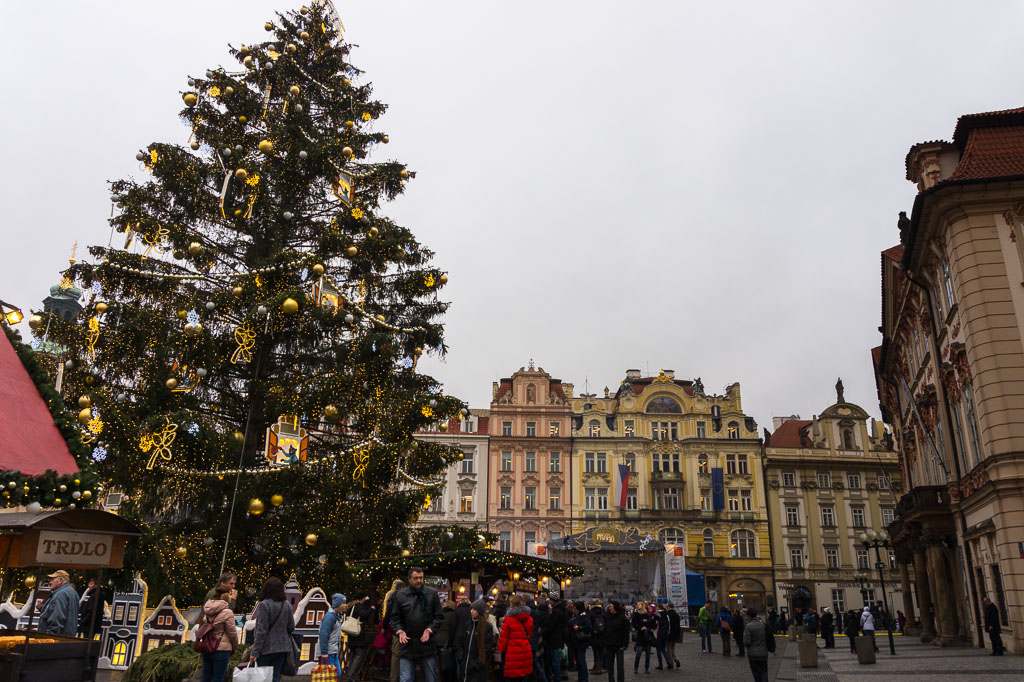 I fell in love with Prague when we visited earlier this year, but was quite sick when we were then so didn't feel I got to really get to know the city. We decided to head back there during the winter to see another side of it.
As luck would have it, I got sick again!! There must just be something about Prague and me! But again, still really enjoyed our time exploring this beautiful city during the winter.
It's so beautiful and we had a chance to visit many of the areas that we didn't get a chance to see last time. It felt like a very different city, way less tourists and just a different atmosphere smelling of cinnamon with the red and white striped stalls selling Svařák (their mulled wine) and Trdelník (amazing cinnamon pastry.) Quite magical really!
We actually got a chance to visit areas of Prague Castle this time. Last time it was chaotic with tour groups but this time, way less people! We climbed the bell tower for some amazing views across Prague and explored the gorgeous Golden Lane. These are the mini houses that used to be used by the servants of the castle, they are really cute!
St Vitus' Cathedral is gorgeous. It has such a high nave, which is amazing and the stained glass windows were just beautiful. Some of our favourites we have seen!!
We also visited the Loreto Church and treasury. This was so cute, it's said to be Mary's house which the Angels rescued from Nazareth!
An absolute highlight for me was our night out at the ballet. We went to see The Nutcracker and the Cuddly Mouse, a modern version of the Nutcracker but filled with all Czech Republic Christmas traditions. It was really good and the live orchestra was a lovely surprise. The music of the Nutcracker always reminds me of Christmas! It was held in the National Theatre which was just stunning. We were in the second balcony and had brilliant seats, it's one of the most beautiful theatres I've ever been in! So much gold, very elegant and lots of chandeliers, red carpets and curtains everywhere…you can even have your own booth! It was a great way to finish off our time in Prague, such a lovely Christmas treat!
It was so nice to visit Prague again and see it in a different season, it was a beautiful place to spend some of the time leading into Christmas. Although some of it was similar to the German Christmas Markets, the Prague Christmas markets also had their own feel and traditions as well.
As always, our Instagram has our daily adventures and we would love to hear from you if you want to leave us a comment.