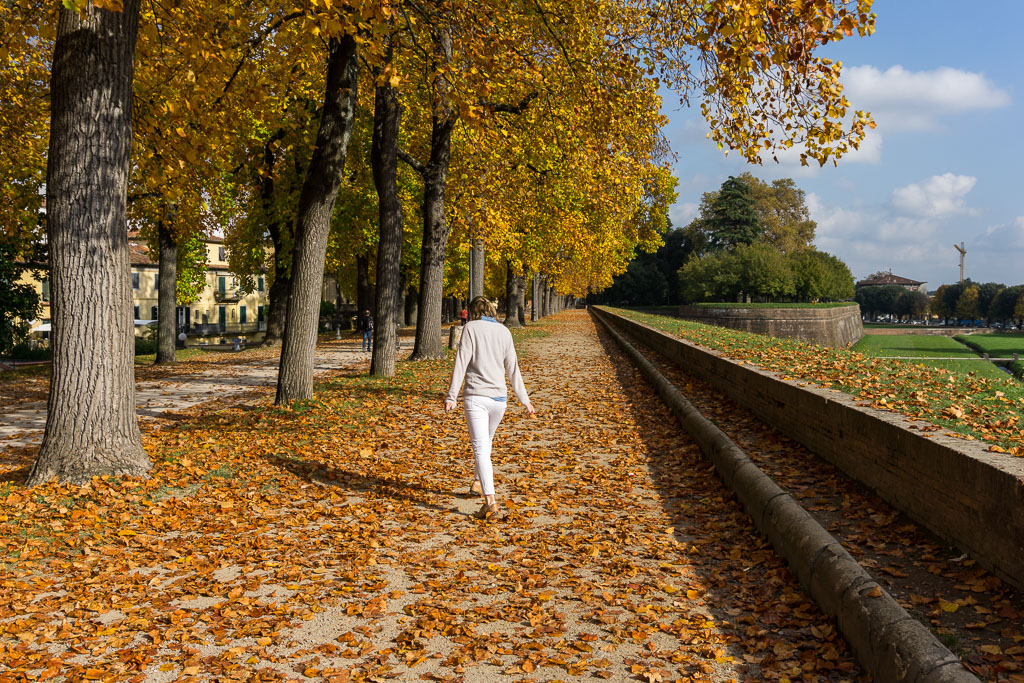 Lucca was a lovely place to visit for a few days in Italy.
Surrounded by beautiful Renaissance walls, it's filled with towers, churches and piazzas and was completely different to where we had just been on the coast in Cinque Terre.
It was pretty quiet while we were here, they had just finished a big book fair (by big there were tents all over the city!) and it's the low season so a lot of restaurants, places and things were closed.
We mainly spent our time in Lucca wandering around the streets which were filled with all sorts of shops that were fun to explore.
We did manage to climb to the top of the second tallest tower in Lucca (the tallest one was closed much to Scott's dismay!) but this one was pretty cool as there were trees growing on top of it!! Bit of a different thing to find at the top of a tower!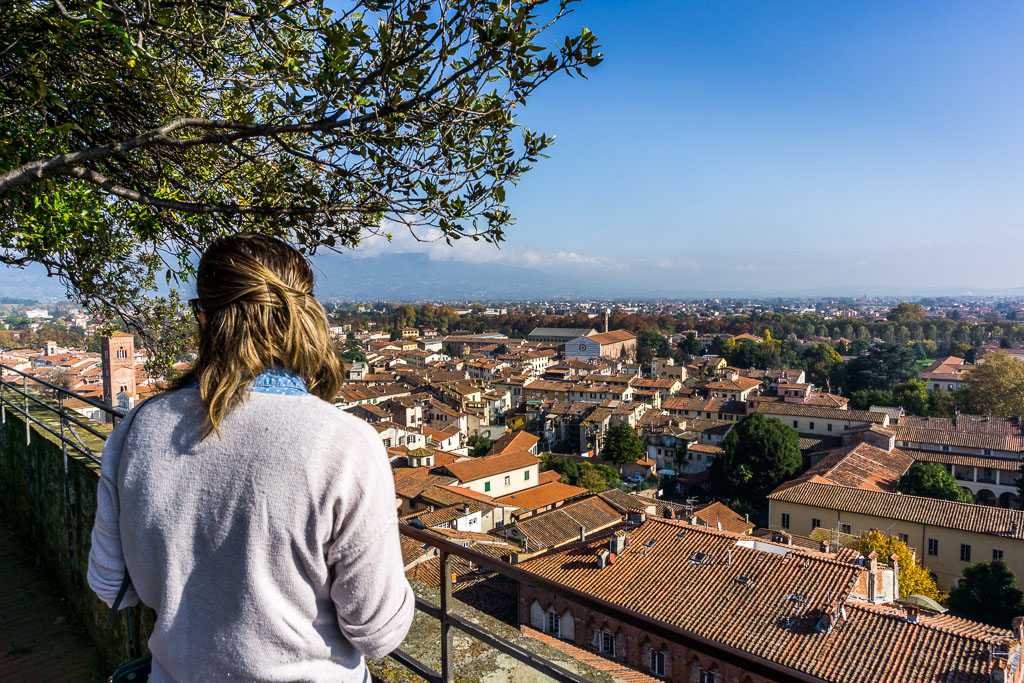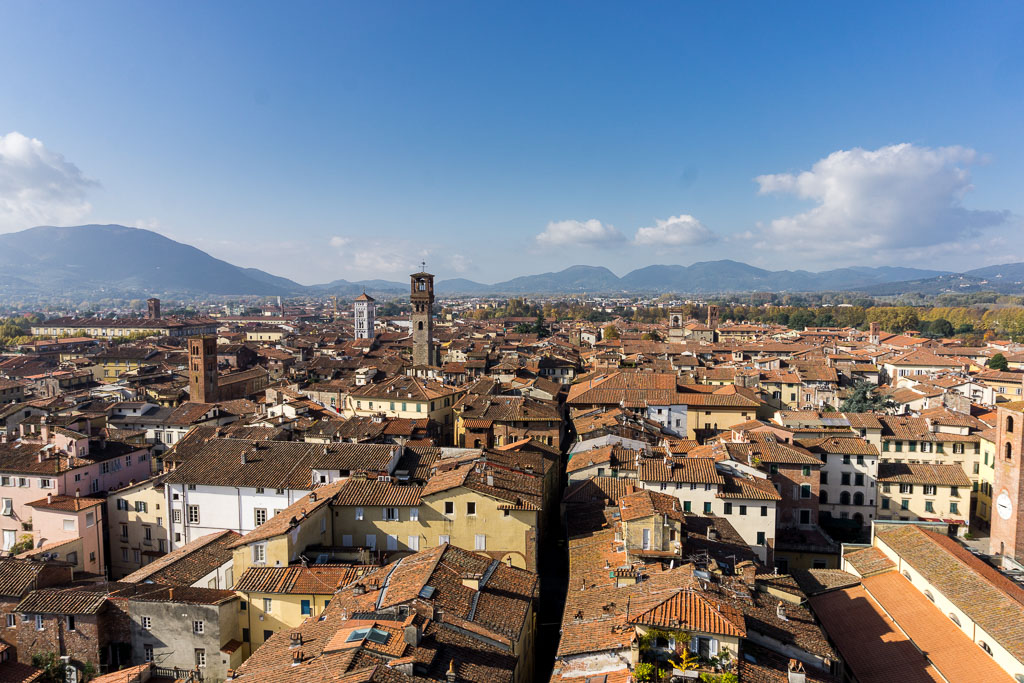 My favourite part of Lucca was the walls. Unlike many other walls, these were not destroyed but rather, as the city expanded around them, they were transformed into a place for the public to enjoy. It's now a popular place to walk, run or bike around, on top of the walls.
I have fallen in love with autumn, having never really ever experienced one before it has been a real treat for me. The colours are gorgeous and I think I'm driving Scott insane commenting on it! We have also been blessed with pretty perfect autumn weather which has made it even more enjoyable! I think autumn made the walk on top of the walls of Lucca even more stunning…it was also so much fun playing in all the leaves!!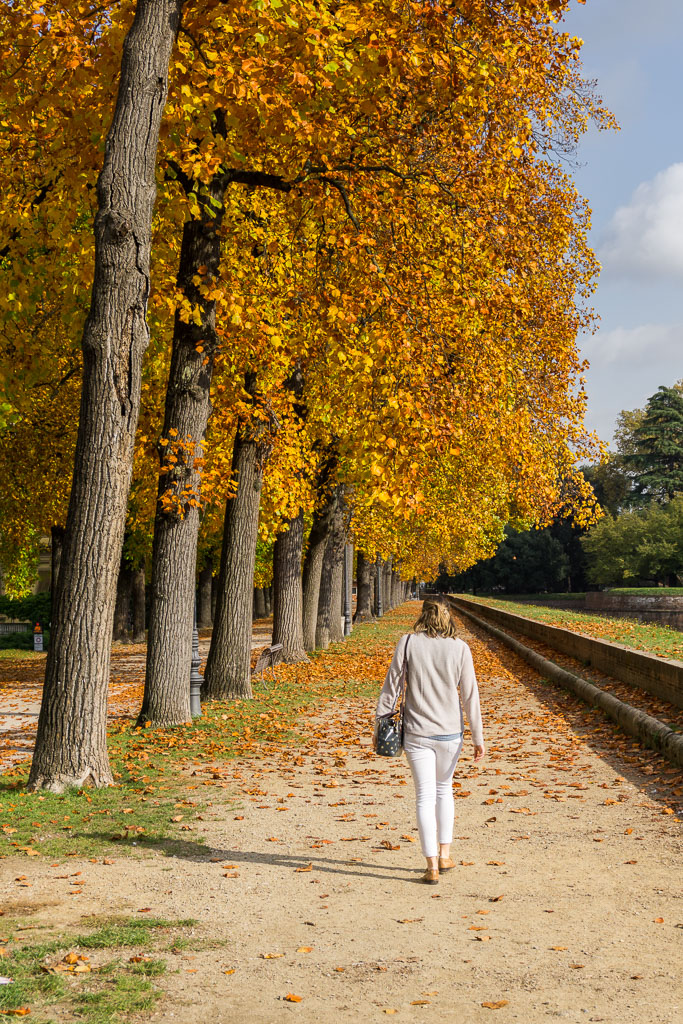 Instagram has more photos from our adventures and as always, we would love to hear from you if you want to leave us a comment below.