A hot air balloon ride in Cappadocia was such a magical moment and one of the most incredible things we have ever done.
If there was one thing I desperately wanted to do while we were in Turkey it was a hot air balloon ride.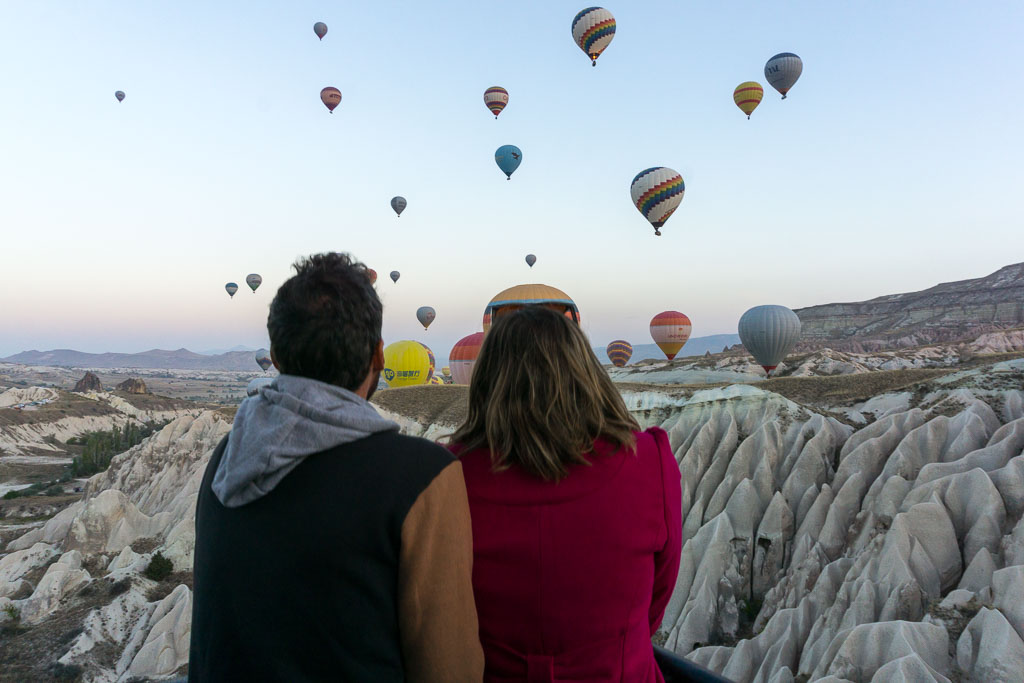 Thankfully we had perfect weather and so were able to go up on our first morning in Cappadocia. (If there is a wind of more than 12km/hour you can't do it.)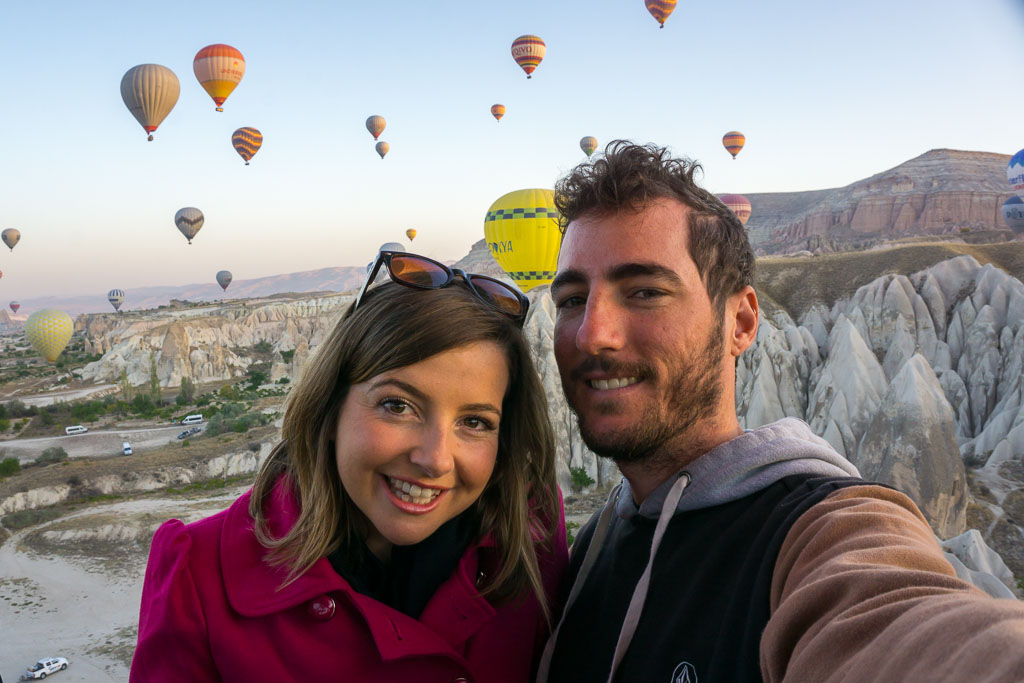 We were picked up from our hotel at about 6:30am and given a pretzel and juice for the drive. We drove past many different locations where you could see the balloons being prepared for take off before arriving at ours.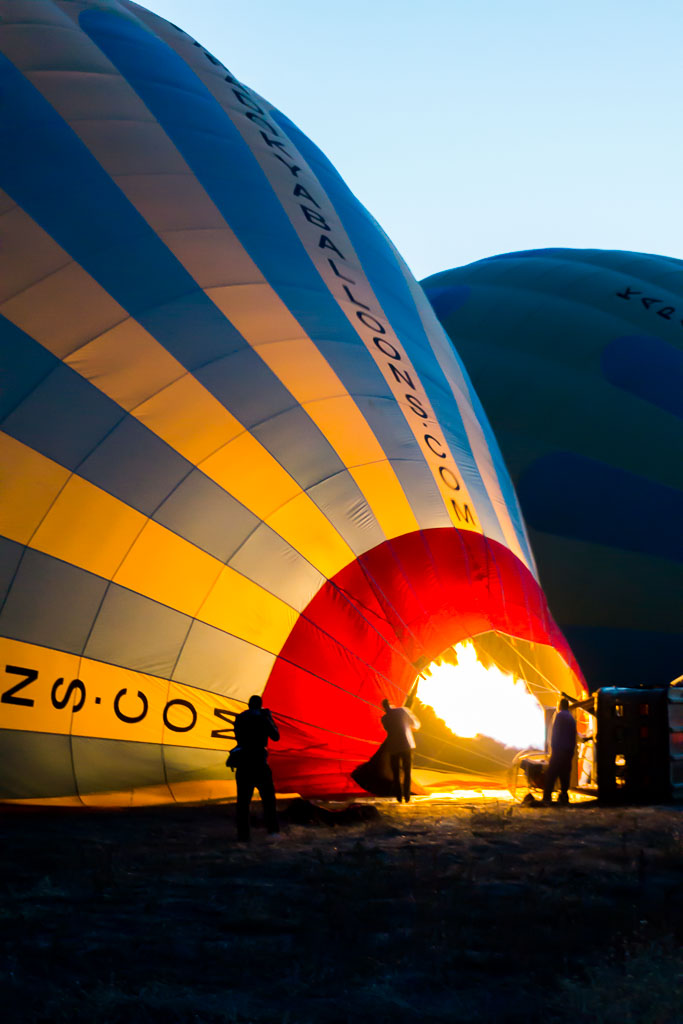 It was huge!! We waited while they filled it with hot air and soon were able to climb into our basket to get ready for take off. There were about 5 of us in each section of the basket – 20 in total and I was surprised by how much room we had!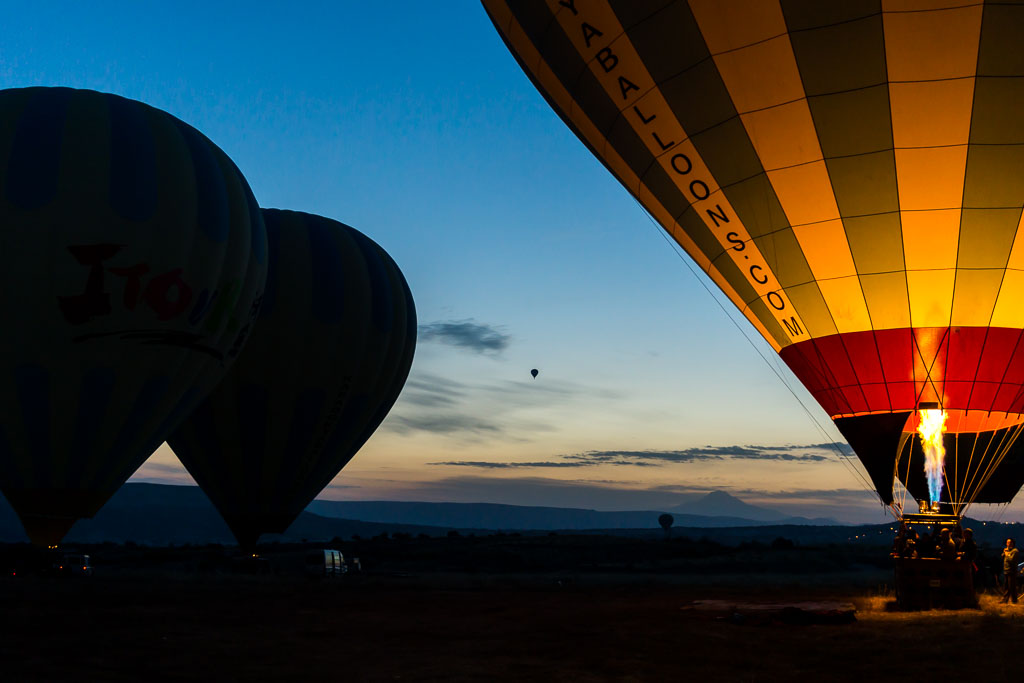 It didn't take long for us to be ready for take off and then it was the most amazing thing. I was amazed at how effortless and peaceful the whole ride was.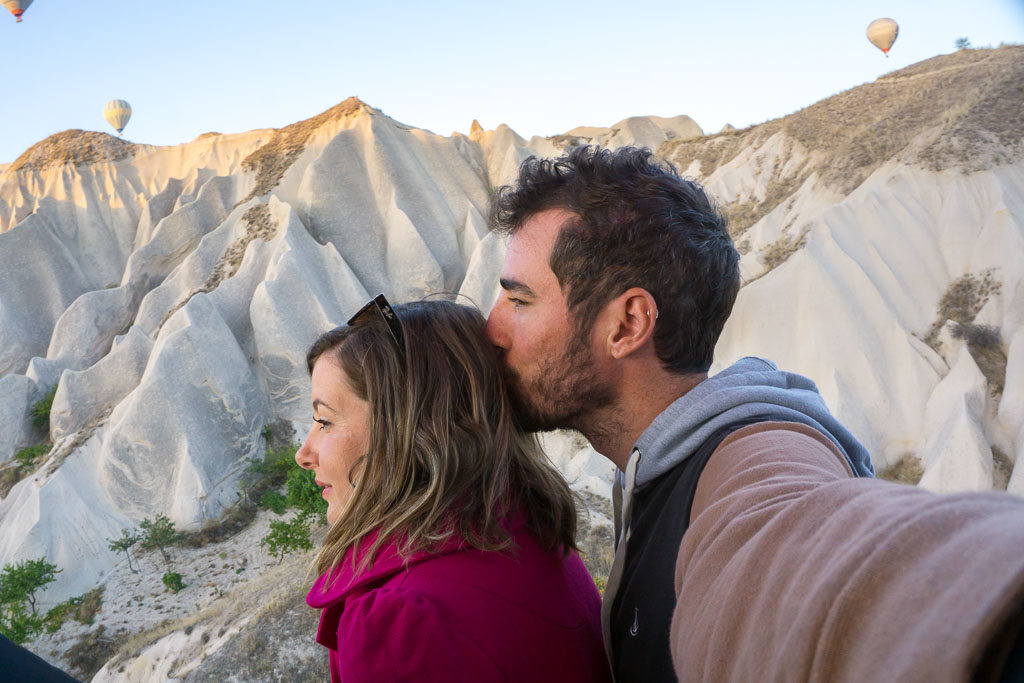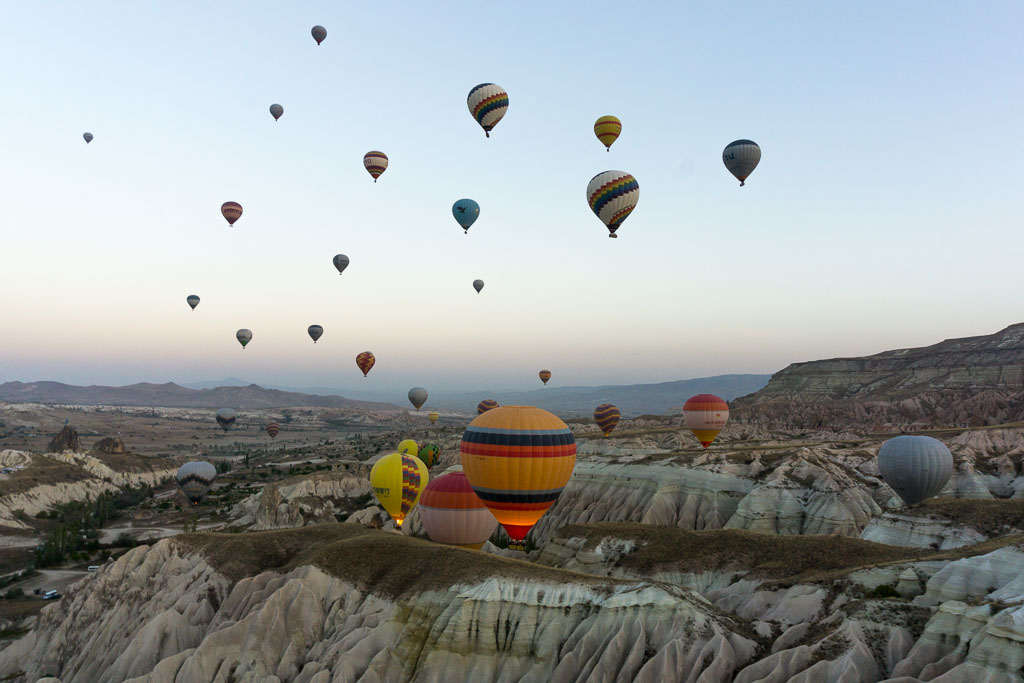 The whole area of Cappadocia is filled with some of the most surreal landscape we have ever seen and being able to see it from the air was amazing. We spent an hour floating through the air and were taken high above and then dropped down into valleys to get some incredible views up towards the other hot air balloons.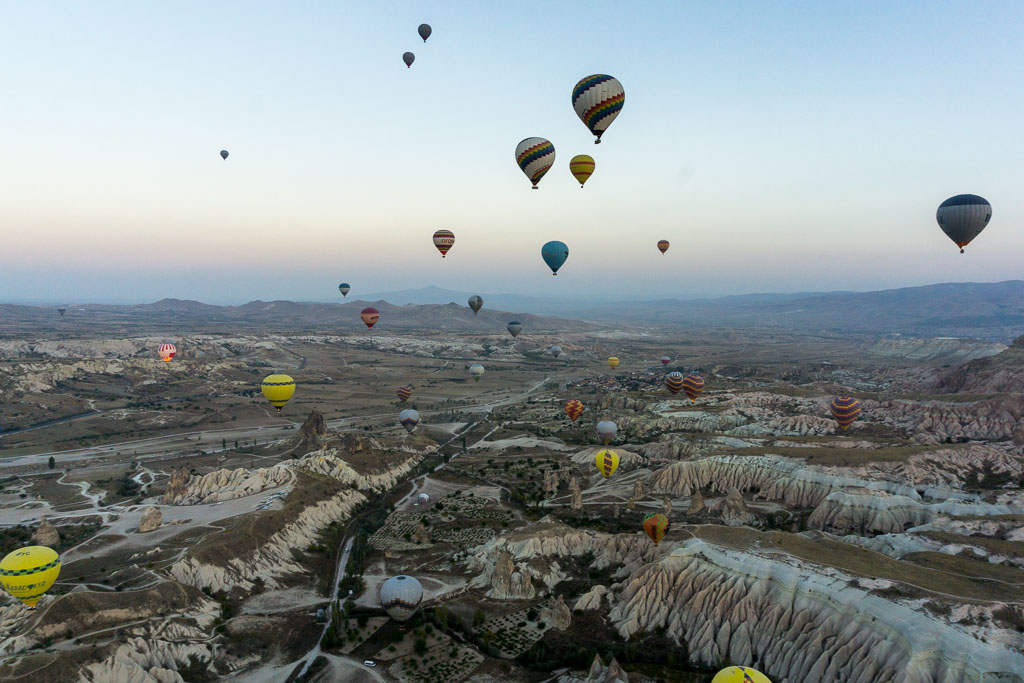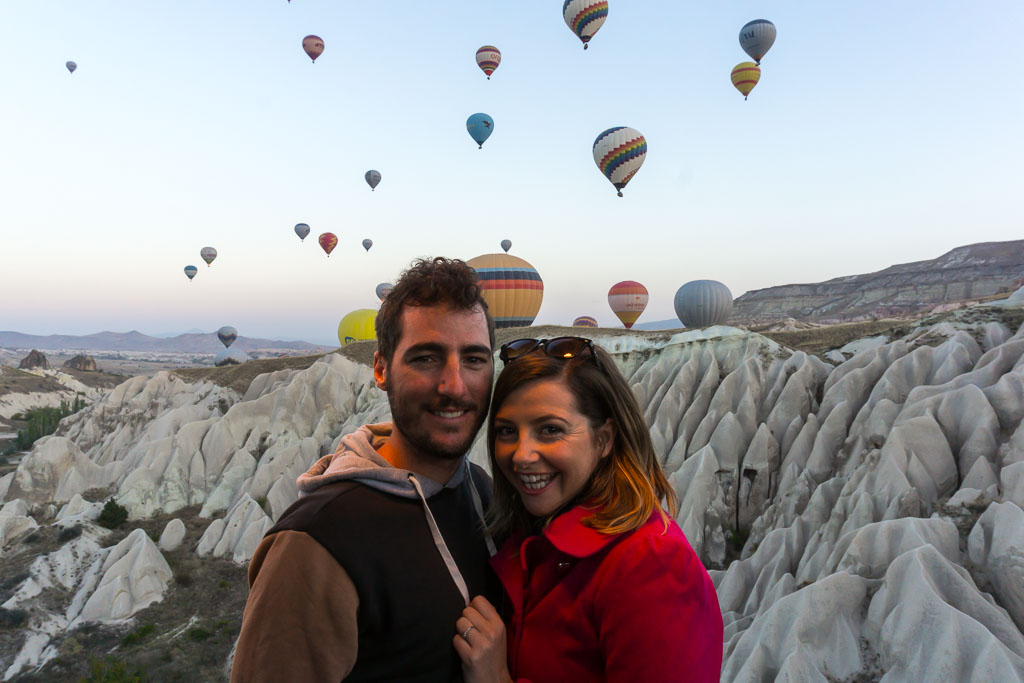 One of the most incredible parts of our hot air balloon ride in Cappadocia is that every morning there are 130 balloons in the air. While the landscape was incredible, and it was awesome to see it from the air, I think it was floating through the air with 129 other hot air balloons as the sun came up that made it so incredibly beautiful and such an unforgettable moment.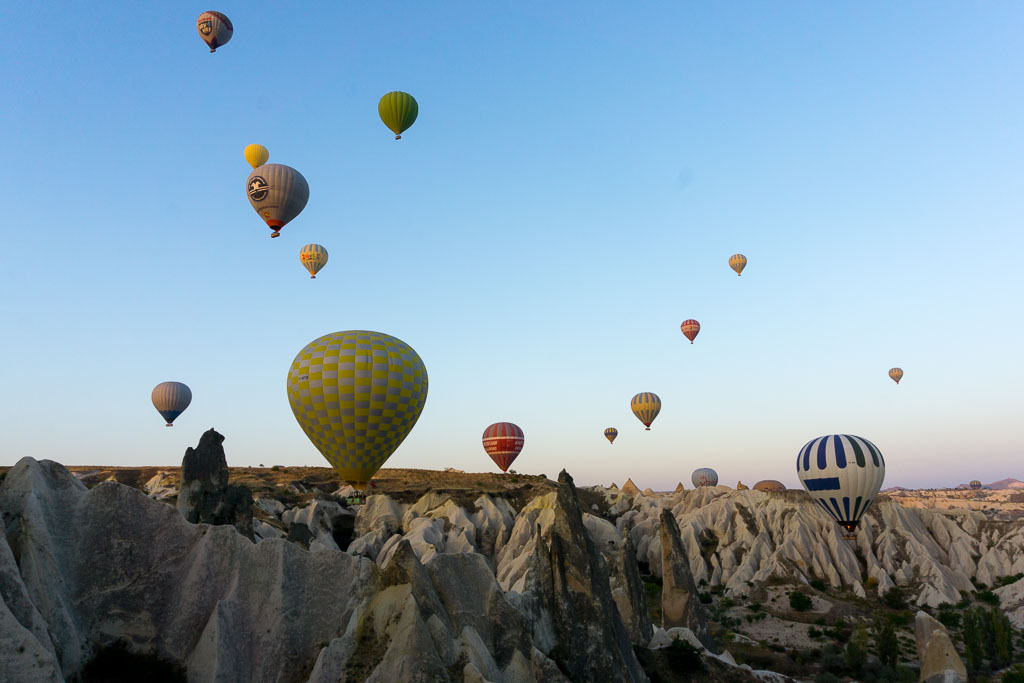 Landing was quite entertaining as they try and land them on trailers but actually have no real idea of where they are going to end up so basically all these utes with trailers followed by minivans, roar around Cappadocia to try find their hot air balloon before it lands!
After we had landed, (we kind of missed our trailer!) we were treated to a surprise champagne breakfast and certificates for completing our hot air balloon ride! They even decorated our hot air balloon basket for us! A pretty perfect way to finish an incredible morning.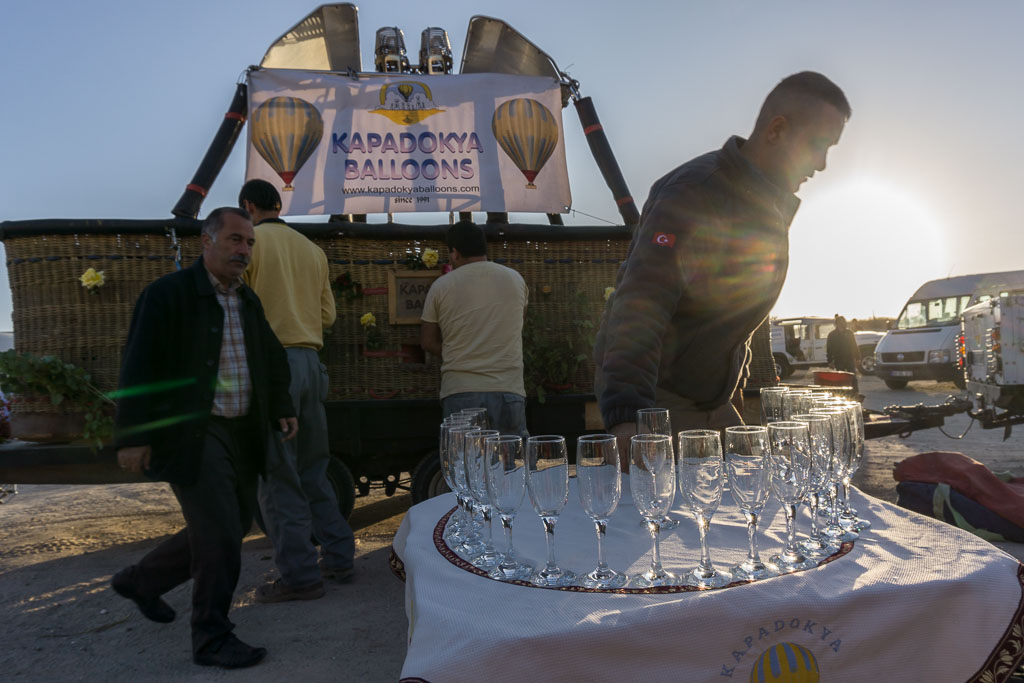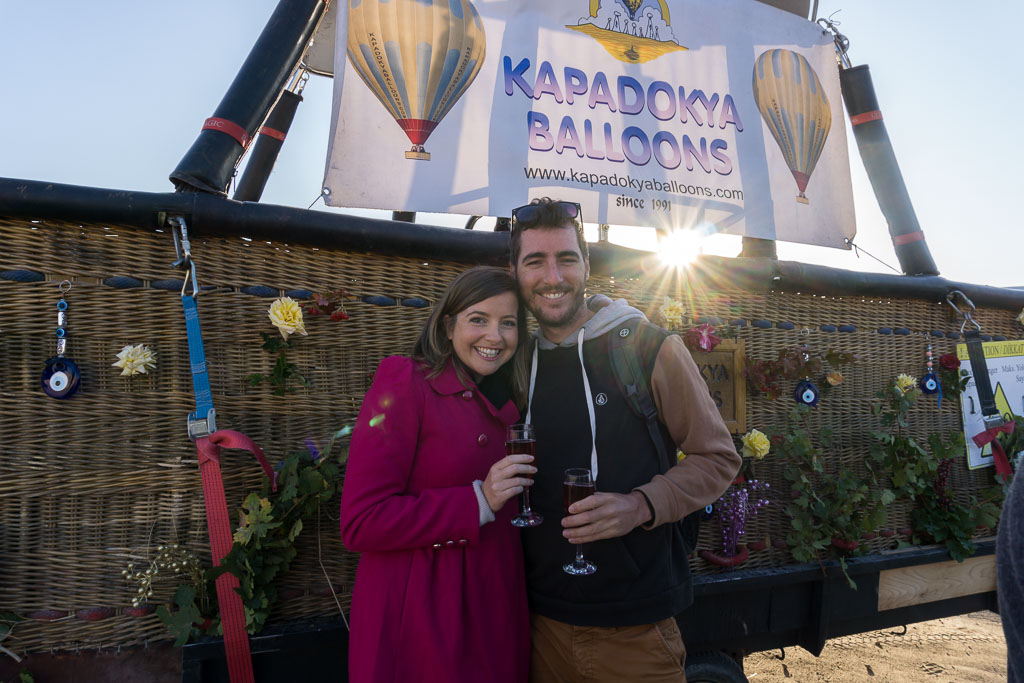 We absolutely loved every second of our hot air balloon ride in Cappadocia, it was one of the most amazing things we have ever done, such an unforgettable memory. It was the absolute best morning!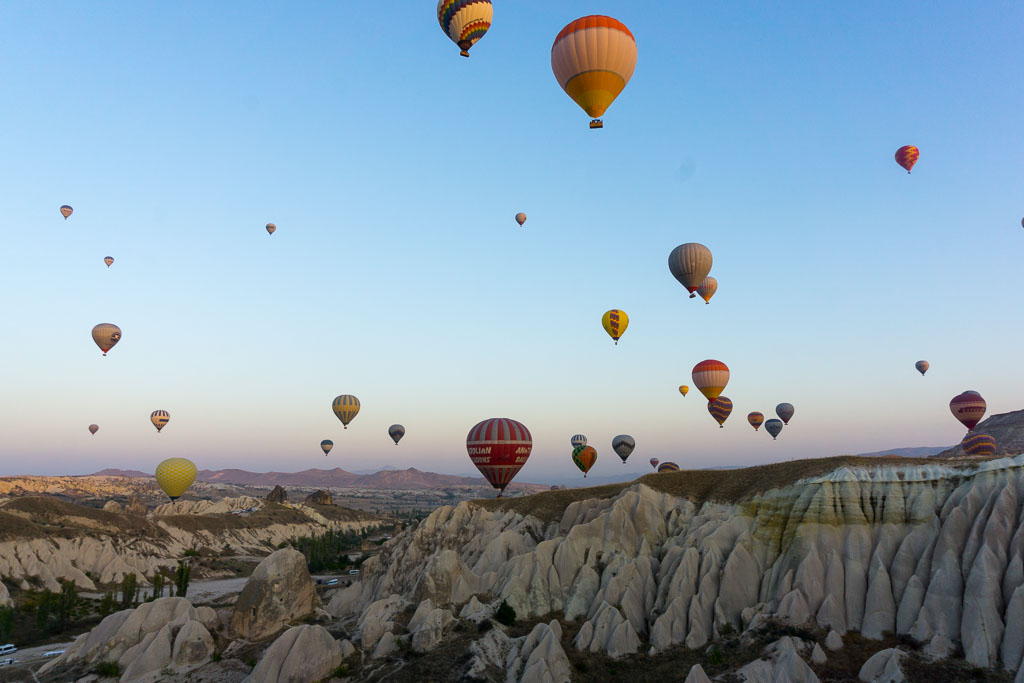 Our Instagram has more of our day to day adventures and we would love to hear from you if you want to leave us a comment below!