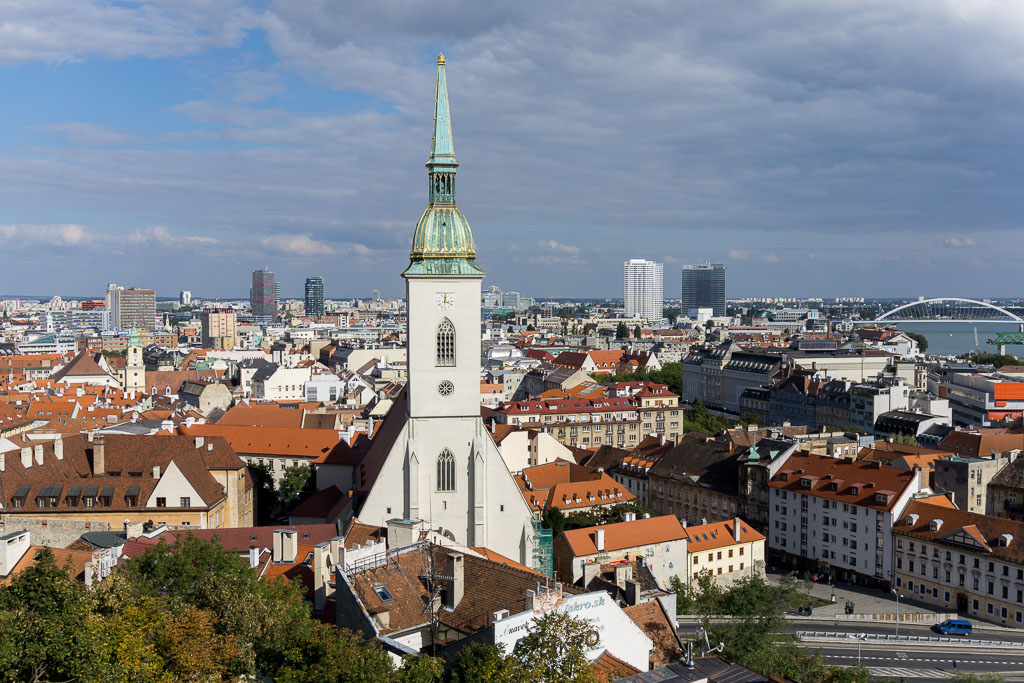 Bratislava was an unexpected surprise. I think we were both taken back by how much we enjoyed it.
In case your geography/history is a bit dated, Bratislava is the capital of Slovakia which used to be part of Czechoslovakia, it gained its independence in 1993.
We had an interesting travel day to get there. It turned into a bit of an adventure really! We got a train from Vienna, however there was an issue on the tracks so we all had to get off the train. We were in this tiny Slovakian town and no one spoke any English and we had no idea what was going on!
Thankfully a lovely man took pity on us and walked us to the bus station pointing at it and nodding his head saying '21.' 20 minutes later a bus number 21 showed up so we got on hoping it would get us to Bratislava. It did but we had no idea where we would end up, thankfully there was Wi-Fi on the bus so we were able to get a vague idea of where we were heading and kind of ended up near where we were staying. A bit of an adventure really!
The next day we set out to explore Bratislava and decided to do a walking tour. This was fantastic and we were able to get a really good understanding of the history of the city and country.
The Blue Church of Elizabeth was gorgeous, and this sounds ridiculous, but so blue! Not only the outside but inside as well, it was quite gorgeous!
The castle was a definite highlight. It was a gorgeous walk through the Old Town to get up to it, but then when you look at the views from the look outs, it is just huge communist buildings everywhere! It was incredible, these were built for 150,000 people to live in and it was such a contrast to the gorgeous old town we had been wandering in!
The other part that we really enjoyed in Bratislava was that it was a great place to relax. We found so many gorgeous coffee shops, our favourite was definitely Foxford, which was a very cool bookstore with a cafe and bar. It was full of all sorts of eclectic decorations and furniture, and they had the most amazing coffee art!
Bratislava is still working on its tourism but we found that it was an incredibly interesting place to visit and we really enjoyed it with all it's quirks.
Instagram has more of our daily adventures and we would love to hear from you if you want to leave us a comment below or send us an email to admin@thetwodrifters.net